Senior network engineer resume examples are made for network engineers who aim to climb up the corporate ladder. This sample is made to help you know the key parts of a resume. You will also know how to stir words to grab your reader's eye and land this job.
Senior network engineers make sure that a network is stable. They focus on troubleshooting as well as network management. This mid-level role needs both logical and management skills. So to help you have a broader view, here is an in-depth senior network engineer job description.
Senior Network Engineer Job Description
Collect data from staffs to see if new issues surfaced
Know the root of all network issues and come up with sound solutions
Fix serious issues involving network systems
Lead network engineers in all network issues
Liaise with chiefs on new projects
Build a strong bond with key persons to foster a healthy working environment
Retain network policies adhered with standard rules
Perform crucial tasks to ensure a stable network
With this in mind, you must know what you'll need to fit in this job.
Senior Network Engineer Requirements
Zippia stated that the normal senior network engineer salary is $100,000. You'll also need four (4) years of employment to land this job. Hence, if you have four (4) years background in this field, you're fit for this job. You may now proceed in checking whether you meet the essentials. So, what are the requirements of a senior network engineer job?
Technical know-how in diverse hardware
Extensive background as a network engineer
Broad knowledge in routing and communication protocols
Coding skills
Degree in Computer Science, and related fields
Certifications from trusted firms
Communication skills—both written and verbal
Senior Network Engineer Skills
It's not enough that you know only the nature of the job and its requirements. When writing a resume, you must also know what words are needed to point out your skills. Here's a senior network engineer skills list to help you.
Problem-solving skills
Broad knowledge of coding languages
Strong leadership and team-building skills
Verbal and written communication skills
Background in network tools
Hands-on background in Core TCP/IP networking
Strategic planning skills
People skills—ability to deal easily with vendors
Good troubleshooting skills
So now you know the must-haves in making a resume. For this purpose, here's one of our senior network engineer resume examples to guide you. Also, this has great keywords that will help you get the job.
Senior Network Engineer Resume Examples
Complete Name
Complete Address
Phone # / Cell Phone #
E-mail Address
SENIOR NETWORK ENGINEER
QUALIFICATIONS SUMMARY
Highly analytical and solutions-driven information technology professional, offering extensive years of network engineering and project lead experience across network architectures, technologies, and network management systems. Demonstrate effectiveness in diagnosing and troubleshooting technical problems and critical network issues involving Cisco networking and Cisco LAN/WAN, along with solid knowledge in administering Cisco Works 2000 server update on all networking equipment. Exhibit hands-on background in leading all stages of system development efforts, from requirement definition to testing and support. Possess exceptional talent in providing creative and effective network systems services. Apply skills in developing hardware, software, and networking components to ensure optimum system performance. Expertly interface with management, clients, and people of diverse socio-cultural backgrounds.
Core strengths include:
Network Security
Network Design
Quantitative Analysis
Network Development
New and Emerging Technology
Application Administration
Testing and Troubleshooting
User Training and Support Tools
Data Transfer and Migration
Strategic and Tactical Planning
System Maintenance / Administration
Installation and Configuration
PROFESSIONAL EXPERIENCE
Fremont Bank, HAYWARD, CA
Senior Network Engineer/Network Manager | 2007-Present
Manage all network design, implementation, and support for all Fremont Bank locations.
Oversee maintenance and support of all network infrastructure using Cisco switches, routers, ASA, F5 load balancers, and other typical network vendors.
Forge participation in the disaster recovery efforts for various applications utilizing backup data centers.
Establish and maintain strong relationship between 3rd party managed security vendors.
Maintain routers, switches, and firewalls in adherence to rules through a strong change control process.
Carry out current network configuration backups using network configuration management tool.
Develop and update network infrastructure drawings using Microsoft Visio.
Analyze network flow statistics on a daily basis and submit essential reports to management to understand existing network traffic flows.
Utilized network management configuration tool in installing upgrades to maintain version levels of all network equipment; provide a 24 x 7 on-call or support service.
Play a vital role in managing Microsoft Enterprise License agreements for Fremont Bank as well as external DNS service through use of Neustar UltraDNS SAS product.
Perform necessary triage when network problems arise in the datacenter and 19 branch locations.
Notable Contributions:
Gained recognition and was chosen to participate in Fremont Bank facilitated mentor program in 2011.
Played a pivotal role in the completion of a project intended to design a living business continuity plan, which was successfully launched in 2004 and impacted the bank on a global level.
Effectively oversaw and deployed data/voice network to Fremont Bank branches and Sacramento data center using TW Telecom Metro Ethernet solution and XO Communications IP MPLS for backup data network.
Efficiently utilized Cisco Nexus 7K, 5K, and 2K in managing and deploying data center switch upgrade to a 10GB infrastructure, resulting to a new virtual port channel technology.
Managed and installed a 10GB switch infrastructure for user access at Fremont Bank Operations Center using Cisco 4507Rs.
Accomplished migration of old F5 Big 1000 platform to F5 LTM 3900 and 1600 platforms.
Progressively led and set up branch router and switch upgrades by installing 2811/3824 routers with IPS, VPN, and Cisco Voice Over IP and Power over Ethernet switches using Cisco 3560, 3750 and 4507R.
Spearheaded a project focused on setting up a web proxy to filter web traffic to the Internet utilizing a Blue Coat Security gateway.
Contributed in installing WAN (wide area network) encryption across Telco-provided data services utilizing Cisco's Group Encrypted Transport Virtual Private Network solution.
Led significant efforts in deploying RSA two-factor authentication for remote users of Cisco VPN and Citrix Web Access.
EARLIER CAREER
Fremont Bank, FREMONT, CA
Lead Desktop Support Technician / Network Administrator | 2004-2007
Desktop Support Technician | 2000-2004
EDUCATION
Associate of Applied Science in Network Technology (2004)
HEALD INSTITUTE OF TECHNOLOGY, SOUTH SAN FRANCISCO, CA
Associate of Applied Science in Electronics Technology (2005)
HEALD INSTITUTE OF TECHNOLOGY, HAYWARD, CA
CERTIFICATIONS
Cisco Certified Network Associate – CCNA ID#CSCO10195626 (2009)
Certified Novell Administrator Netware 3 – CAN (2007)
PROFESSIONAL TRAINING
Cisco-ICRC, ACRC, CIT, CVOICE, Nexus, SNPA 5.0, CIPT1, and CIPT2
F5 – LTM Essentials and Advanced (Certification-In Progress)
Novell – NetWare 3.1/4.0X Advanced Administration, Installation, and Configuration
Networking – Wide Area Networking and Frame Relay Fundamentals
PMG NetAnalyst Training
SANS Computer Security Bootcamp Conference (Firewalls, Perimeter Protection, and VPNs)
Various Management Training Courses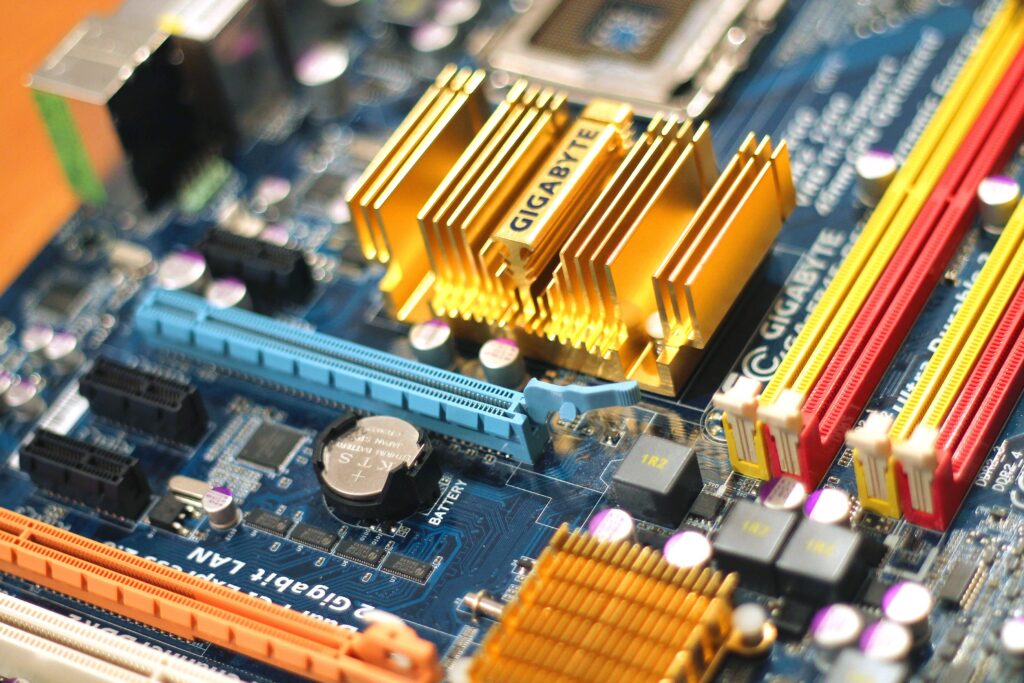 Start Your Journey Now!
Kick start your career in this field! Don't know much about keywords? Try some more of our resume examples. Need help in your senior network engineer resume? We are willing to help you! For more details, feel free tocontact us.