Congratulations! You've entered the unemployment pool. Whether you are a new graduate, someone who has to update their resume to impress potential employers, or someone who plans to try out a new career path, it is important for job seekers to create a proper portfolio of yourself to companies looking for your talents. And this involves knowing what skills to put on resume and CV.
Having an edge over the other candidates would boost your chances of getting noticed by your next potential boss. The recent pandemic has not only created more demand for jobs; it has also made it hard for fresh graduates to land one. In this article, we go through the best ways to make your job application stand out. You would need an impressive and well-organized resume that would get past the applicant tracking system (ATS) and into the hands of the interviewer. Before landing your dream job, land the interview first.
How? Here's what you should work on first—a job-winning resume.
Knowing Yourself: Skills to Put on Resume
First, start by knowing yourself. Reassess and reevaluate who you are, what you are good at, and where you can improve. Doing this gives plenty of advantages not only as a future employee but also as a person. Listing down your strengths and weaknesses allows you to internalize how to showcase specific skills. It cannot be stressed enough to always write as much head knowledge in your notes. Eventually, you can iron out a decent and formal presentation in your resume.
What were the skills you picked up in school and in practice about your profession? Where did you struggle? Apart from knowing what skills to put on resume, this can also help you prepare for the interview. By the time the HR recruiter asks what you're good at, you're ready with the explanation that you've rehearsed yourself with several times. Never be afraid to sit down, reflect, and take some time to think about what makes you tick.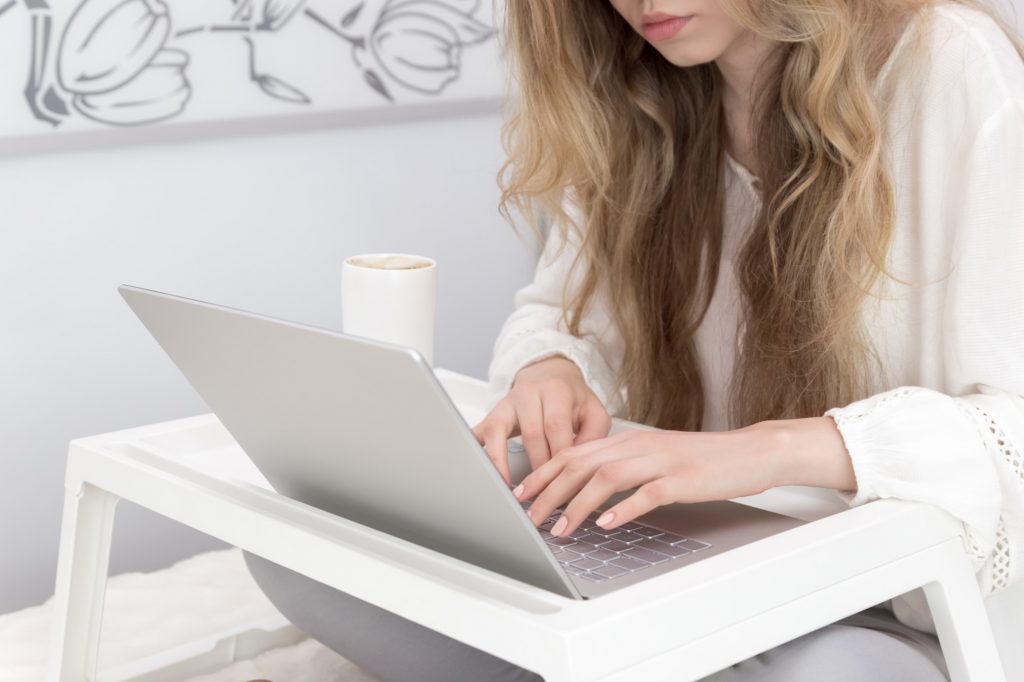 What are the Skills to Put on Resume: Soft Skills vs. Hard Skills
A skill is the learned ability to perform an action with determined results with good execution, often within an amount of time, energy, or both. We can often classify skills into domain-general and domain-specific skills.
Your skills are your expertise: How you properly present them on your resume is your leverage. In a more technical sense, what really are the skills that hiring managers look after, and what should you include in your vocabulary? Basically, employers look for two kinds of skills in their candidates: hard skills and soft skills.
By definition, hard skills (or job-specific skills) are the technical abilities specific to your chosen field. On the other hand, soft skills, or transferable skills, are your innate interpersonal and general skills that you can apply to any chosen field. Whereas hard skills are those you learn about your job from books, training, and schooling; soft skills include a lot of intangible assets such as communication, leadership, problem-solving, and time management skills.
A lot of hiring companies, for instance, now look for better soft skills in their candidates because they can always train their people once hired. Meanwhile, employees with critical transferable skills such as analytical reasoning, critical thinking, teamwork, and attention to detail are valued over smart but un-teachable applicants.
To help you familiarize with the needed skills to put on resume, we've listed below some of the top hard and soft skills and key buzzwords you can brainstorm over as you prepare your resume. It is best to choose which of these skills apply truthfully to you to boost your marketability without overextending your talents.
Active listening Skills
Listening
Note Taking
Organization
Punctuality
Communication Skills
Teamwork
Constructive Criticism
Public Speaking
Writing
Computer Skills
Typing and Word Processing
Fluency in Coding Languages
Systems Administration
Spreadsheets
Email Management
Customer Service Skills
Empathy
Reliability
Patience
Leadership Skills
Teaching and Mentoring
Flexibility
Risk Taking
Team Building
Management Skills
Decision Making
Project Planning
Task Delegation
Problem-Solving Skills
Attention to Detail
Collaboration
Communication
Research
Time Management Skills
Delegating Tasks
Goal Setting
Organization
Prioritization
Other Key Transferable Skills
Ambition
Creativity
Leadership
Teamwork
Highlight and include the skills applicable to you and the job you are applying for. List the skills that you may have excelled at in the past; as well as those skills that your peers see in you.
Filtering the Essential
Once you have a good idea about what skills to put on resume, it's time to filter and write the framework of your resume.
If you are a job seeker with a few years of experience, consider separating your work history and your skills section. This format allows you to highlight and link both your past experiences and the skills that you can bring to your prospective employer's table. It would also be good to highlight the relevant skills per job description in your previous jobs. This is especially helpful when you have used your talents in the past that greatly helped your former employers.
For candidates who have little to no experience, it would be better to list down your core competencies at the beginning of your application. You might be either a fresh graduate or someone who has changed careers. Doing this would highlight what skills you can bring to your target job. Take advantage of the skills to put on resume. List down your key relevant skills and how they have and would help in your future employment.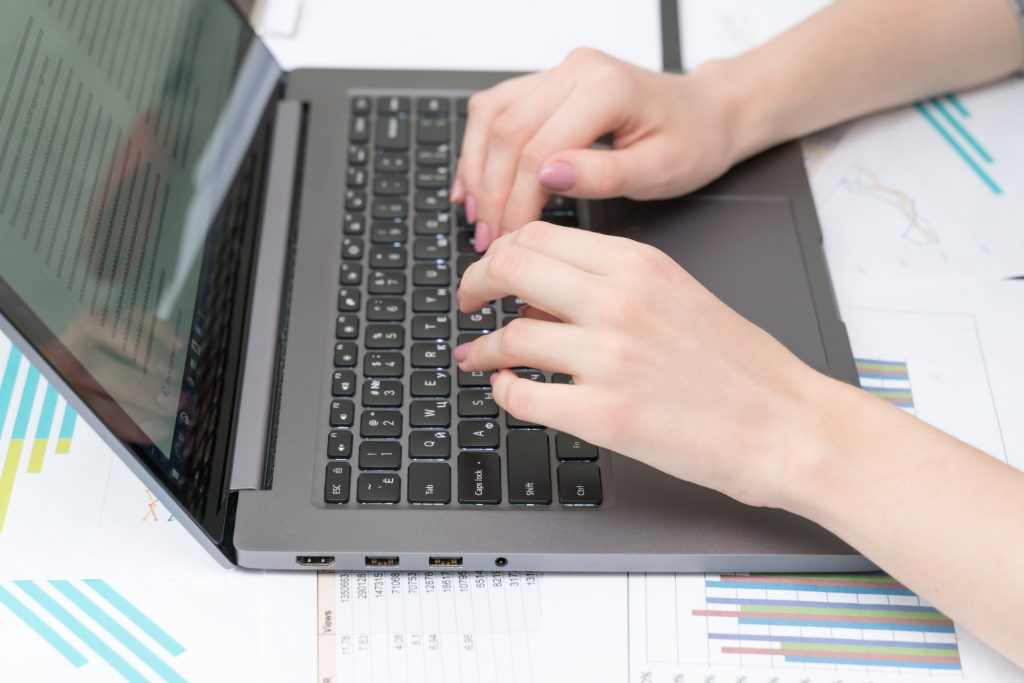 Other Details Apart from Skills to Put on Resume
The first thing employers will breeze through on your resume would be your objectives. These need to be clear and concise, with short but strong verbs to describe yourself and your past work. Avoid long-winded descriptions and grammatical errors. These might put off your hiring managers immediately. It is advisable to use bullet points to help your hiring managers with your profile.
Include your past training, achievements, and your academic background and organizations in your resume. Listing down your past achievements is not bragging in terms of employment. Instead, it shows your potential employers how fit you are for the post. That said; avoid unnecessary achievements such as past salaries or miscellaneous skills that will not help with the position you are applying for. Relevant skills and interests, however, would be fine. Also important is to keep it as objective as possible and avoid injecting input regarding your beliefs, opinions and personal life.
Putting Into Practice
Suppose you have a resume with job descriptions, work history, relevant skills, and past education and achievements. Internalize these as you would likely have to explain each experience and skill in your interview. Instead of dreading the hiring manager's questions, however, it is the perfect opportunity to expand and elaborate on your competencies and allow you to flaunt your skills better.
By the time you are asked to speak, having written your top skills several times by hand will allow you to recall and explain yourself in every facet of your work ethic or technical prowess. The STAR (Situation, Task, Action, Result) format helps when asked regarding past job experiences. Bring up key situations from your past relevant to your job application, describe the role you played and skills you used, and talk about your actions and the results of your contribution.
Let the Experts Help You with the Skills to Put on Resume
Looking for a job in the light of a pandemic can be as mundane as spending time writing your resume. Having the skills but not knowing how to suitably showcase them can hinder you from landing your target job. It's no secret that a resume is certainly one of the most important things in job searching. For any job seeker, a well-written resume is a must-have. If you do not have a decent resume, it will be difficult for you to get a good job—no matter how qualified you are. Considering a recruiter only looks at a resume for a few seconds, it should be written in such a way that it impresses him instantly.
A professional resume writing service will help you with this. Apart from saving time, hiring a resume writer will highlight your skills and credentials in alignment with your target job using the right skills to put on resume. Your worrying is over; we've got your back! We have a lot of resume resources to help you with your job search. Aside from helping you with the right skills to put on resume, our career experts are also trained to provide resume writing services for all your needs. Contact us today and let's start your career journey!