Seeking a social media manager job? To land this position, meet the needed skills and requirements first. To ease the dreadful application process, we've written one of the best social media manager resume examples you can use as a basis. Heed this sample and land your dream job in no time!
The Bureau of Labor Statistics (BLS) predicts a 10% growth in marketing manager jobs from 2016 to 2026. These jobs include social media managers. In fact, the digital transformation we're in causes a rapid shift in the marketing field. Most businesses now are doing their best to adapt to digitalization.
There are tons of social media sites we can use today. Plus, they give chances to anyone who wishes to work in this field. So, if you're one of those who'd like to pursue this job, master these social media manager tips to enhance your background in the field.
Tips on How to Become a Social Media Manager
Network. Unlike other fields, networking is vital in marketing. The skill to connect to a certain market is key to success. So, learn this skill and be an impactful social media manager in no time.
Research. There are countless ways to stay updated on the latest trends. Since social media is an ever-changing channel, make sure you know how to adapt to it.
Plan. Planning your tasks ahead of time will greatly help, especially if you have various projects at hand. Break down the tasks and see what's urgent and what's not.
Heed these tips and you'll surely become an effective social media manager. To add up, here's a social media manager resume example you can use as a basis.  
Social Media Manager Resume Examples
Complete Name
Complete Address
Phone # / Cell Phone #
E-mail Address
QUALIFICATIONS SUMMARY
Proactive, competitive, and highly organized professional with comprehensive years of hands-on experience in event marketing management, operations management, VIP hosting, public relations, and social media marketing within the entertainment industry. Audience-focused; interested in pursuing a challenging management position that would offer the opportunity to effectively utilize knowledge and skills in providing both traditional and emerging social media marketing (online/offline). Able to integrate brand messages across multiple channels (print, direct mails, e-mail, advertisements, and social network).
Exceptional analytic, presentation, negotiation, and communication skills; expert at building top-producing relationships with customers and business partners.
Demonstrated excellent written and verbal communication skills as well as exceptional talent in planning, decision-making, problem solving, and exceeding customer satisfaction.
Strong track record of success in the field of marketing, public relations and social media, strategic planning, execution of events, web and multiple project, media planning and buying, research, as well as managing design, development, production, implementation process, and building public relations.
In-depth knowledge in conducting market research and devising effective sales strategies to identify and maximize opportunities to increase overall efficiency and company profitability.
Proficiency in Microsoft Office Suite (Word, Excel, and Outlook) and QuickBooks.
KEY ACCOUNTABILITIES AND ACCOMPLISHMENTS
Utilized radio, website, and grass roots marketing for advertisement as well as social media networking, including Facebook, Twitter, LinkedIn, Foursquare, YouTube, and others.
Oversaw overall aspects of development, marketing, production, event hosting, and execution of strategic plans for exclusive VIP events, including Kandy Kruise, Kandy Vegas, and Playboy Mansion events (Kandy Masquerade, Kandyland, and Kandy Halloween).
Promoted and sold tickets, cabanas, and drive-on passes for all events.
Organized event themes and signature events in order to create a compelling and thriving social schedule.
Identified and resolved customer issues to secure customer loyalty, complete satisfaction, and return business.
Booked table reservations and bottle service for all nightclub venues and restaurants.
Established rapport with prospective clients to develop and maintain client base for each venue in order to effectively market each venue properly.
Effectively utilized various resources and online social networking tools to generate business contacts.
Provided oversight and supervision to staff of nine employees in two separate departments.
Strategically planned, developed, and executed new operations and new and existing accounts.
Functioned as DJ and rendered services on various events, including weddings, birthday parties, nightclubs, and other special event.
Received recognition as top performing representative for exceeding sales quota and performance.
Ensured customer satisfaction was achieved through consistent follow-ups on current accounts.
WORK HISTORY
VIP Host | Company Wxyz, Beverly Hills, CA
2016-Present
Independent VIP Host | Company Rstu, Various LocationsLOCATIONS
2016-2019
VIP Host | Company Pqrs, Los Angeles, CA
2018
Sales Representative | Company Lmno, Cerritos, CA
2016-2017
Marketing and Operational Manager | Company Klmn., Worcester, MA
2015
DJ / Marketing |COMPANY EFG, WORCESTER, MA
2008-2015
Sales Representative | Defg Stores, Newington, CT
2008-2013
EDUCATION
Bachelor of Science in Business Management and Entrepreneurship (2014)
XYZ University, New Britain, CT
PROFESSIONAL AFFILIATIONS
Outside Marketer and Representative | XOMAD ORGANIZATION
You can also write a resume using our resume builder to avoid the tedious formatting. So, remember to seek best resume examples that are rich in keywords.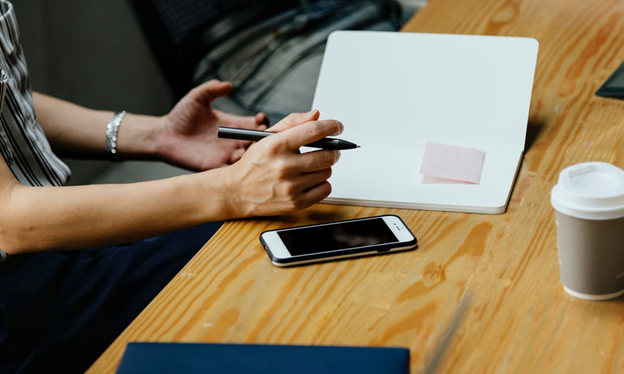 Entrust your job application to us.
Trust yourself. You can be a great social media manager if you try. So, to come up with effective social media manager resume examples, our team ensures to keep abreast of the latest industry trends. Also, make sure you heed the proper format as well as the type of resume required for this job.
Need help in writing your own resume? We have affordable resume writing services for you. Let our team of professional resume writers do the work. We'll help you land your dream job easily. Read our FAQs or contact us for more details.