In the maritime field, it is vital to possess proper skills and abilities to succeed. Whether you are applying as a ship crew, a deck office, or captain, your resume needs to reflect those skills. This is especially true for chief mate resume examples.
What does a chief mate do? A chief mate may be referred to as chief officer, and is usually in charge of the ship's cargo and deck crew. As second in command, they answer to the captain and report the ship's safety and security. Their duties also include ensuring the crew's welfare and training them in areas such as safety, firefighting, and search and rescue. Lastly, a chief mate may also be tasked to oversee the ship's cargo, such as loading, stowage, securing and unloading.
What and What Not to Include in Chief Mate Resume Examples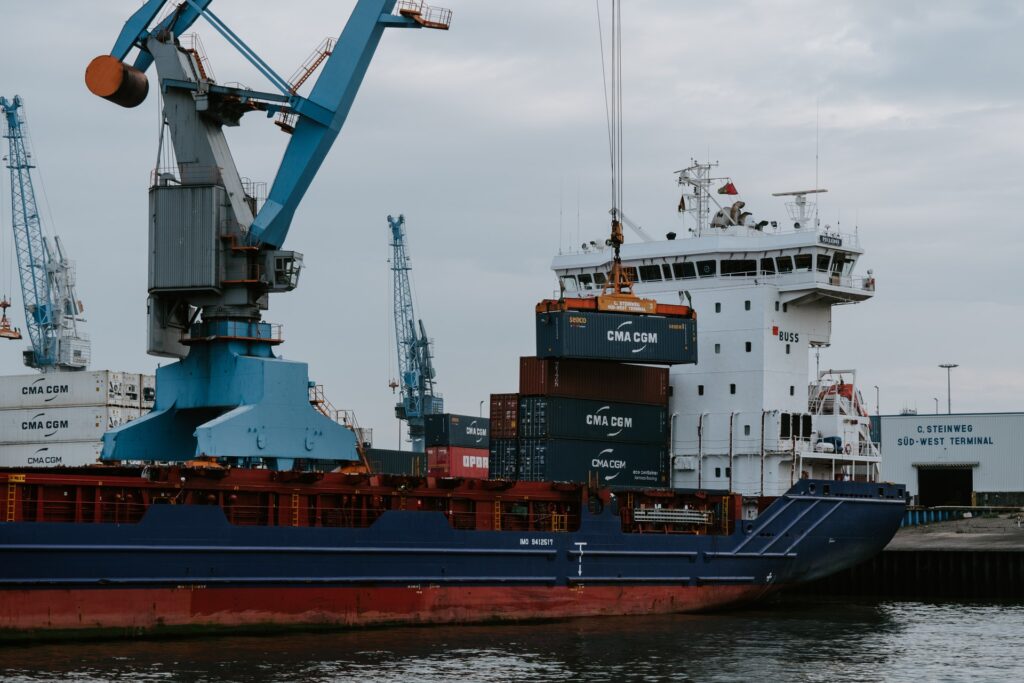 Since a chief mate's job duties involve leadership tasks, a chief mate resume sample must show those skills right away. Some of them include crew safety, navigation, ship maintenance, and cargo operations. Good chief mate resume examples include those with a summary statement that catches the reader's attention and a section for both physical and technical skills.
What are the trademarks of good chief mate resume examples? Take a look at the chief mate resume sample below.
---
Chief Mate Resume Sample
Complete Name
Complete Address
Phone # / Cell Phone #
E-mail Address
CHIEF MATE
Unlimited Tonnage

Areas of Expertise: DOT Compliance and Procedures, Safety Standard Training, Process and Productivity Improvement, Leadership, Training, and Team Building.
QUALIFICATIONS PROFILE
Dedicated, articulate, and highly skilled professional, with strong educational background, comprehensive training, and more than seven years of work experience in fleet management, transportation, and safety operations. Equipped with verifiable leadership and management expertise, combined with deep-water ocean drilling skills. Expert at deploying cargo operations for various clients across the globe, complemented with the ability to tailor operational needs in alignment with corporate objectives toward future growth. Easy to work with, efficient, and determined; capable of multitasking in fiercely competitive and fast-paced environment, without compromising quality and timely completion of projects. Capacity to work effectively in both self-managed and team-based projects, while maintaining high ethical and quality standards, professional demeanor, and cooperative attitude.
Outstanding knowledge on all local and international law governing vessels operation and all pollution compliance regulations.
Extensive background include maintenance of life saving, fire fighting, deck, and lifting equipment as well as vessel exterior.
Adept at ensuring vessel maintenance and operations' compliance with guidelines stated in Marine Operations Manual, along with the safety and comfort of the passengers, ship, and crew.
PROFESSIONAL EXPERIENCE
ABC COMPANY, Houston, TX
Second Mate / DPO, 2017-Present
Provide assistance to the chief mate in overseeing the tank cleaning, tank entry, and other confined space operations.
Fulfill the position of ship's navigator; lead the creation of the ship's passage plans.
Apply dynamic leadership skills in directing the officer and all members of the deck crew regarding safety operations and maintenance of the vessels.
Oversee the maintenance operations in the Marine Department as well as the loading and unloading operations.
Create and develop watch assignments.
Proficiently handle the documentation of stores and equipment in the Marine Department; administer the approval of requisitions.
Provide proactive leadership in conducting fire and boat drills as directed as well as weekly safety meetings and orientation of new personnel.
Assume full responsibility in performing the duties of the Dynamic Positioning Operator when necessary.
Serve as Night operations marine department supervisor; lead the inter-departmental pre-tour meetings or otherwise participate.
Coordinate strategic executions in managing the night operations with other department heads.
Diligently manage the calculation of vessel stability on a daily basis.
Ensure open communications with other departments regarding the overall safety operations.
Monitor weather conditions for overall vessel safety and communication.
Secure accurate inspection and maintenance; closely supervise the preventive maintenance plan.
DEF COMPANY, Oyster Bay, NY
Chief Mate, 2016-2017
Second Mate, 2013-2016
Third Mate, 2010-2013
Functioned as chief mate and performed diverse tasks, such as running deck gangs, coordinating cargo planning and stowage, facilitating drills, and training new personnel.
Served as navigational officer; directed and managed the voyage planning, routing, and electronic bridge equipment utilization.
Oversaw vessel preventative maintenance plan including equipment, hull interior, and exterior.
Executed and fulfilled numerous positions such as Vessel Security Officer, Safety Officer, Ballast Control Officer and was responsible for managing the stability calculations and afloat maintenance.
Acted as medical person in charge for multiple cargo vessels; demonstrated proper procedures in providing injury care for any onboard personnel.
Strictly monitored and supervised waste management and U.S Coast Guard inspections.
Served aboard vessels during two separate shipyard periods for vessel retrofitting/maintenance.
Provided keen oversight in administering the fleet management cargo and MSC operations worldwide.
GHI, Fort Lauderdale, FL
Third Mate, 2017
Seamlessly managed the loading and discharges of various liquid bulk cargo.
Provided keen oversight in supervising the overall vessel safety operations.
Performed the duties of the Navigational watchstander such as maneuvering vessel safely and in accordance with navigational rules of the road.
Observed gauges and operated valves to regulate heat and flow of cargo in tanks.
Ensured vessel stability by operating ballast control system.
EDUCATION
BACHELOR OF SCIENCE IN LOGISTICS AND INTERMODAL TRANSPORTATION, 2009
United States Merchant Marine Academy, City, State
LICENSE
Unlimited Chief Mate's License, United States Coast Guard
GMDSS Radio Operator's License, United States of America Federal Communications Commission (USA FCC)
Merchant Mariner Credential, United States Coast Guard National Maritime Center
Transportation Worker Identification Credential
TRAINING AND CERTIFICATIONS
Transocean "Advanced Development Program"
L-3 Communications Technical Training Center "DP Induction Course"
The Nautical Institute / Kongsberg "5-Day Dynamic Positioning Advanced Operator Course"
Kongsberg "4-Day Dynamic Positioning Advanced DP Power Simulation Course"
Simulation, Training Assessment & Research (STAR) "24-Hour Medical Care Provider Course"
Simulation, Training Assessment & Research (STAR) "40-Hour Medical Care – Person In Charge Course"
Simulation, Training Assessment & Research (STAR) "24-Hour Bridge Resource Management"
Simulation, Training Assessment & Research (STAR) "Vessel and Company Security Officer Course"
Simulation, Training Assessment & Research (STAR) "MSC's Annual Individual Small Arms Training and Qualification"
Military Sealift Command "Small Arms Trained and Qualified"
Military Sealift Command "Security Officer (SSO) and Company Security Officer (CSO) Training"
Military Sealift Command "Anti-Terrorism Officer Training"
Military Sealift Command "Chemical, Biological & Radiological-Defense Officer"
Quality Maritime Training, LLC "1 Day Radar Observer Recertification"
U.S. Navy "Level II Anti-Terrorism Officer Training"
U.S. DOT "Drug Test Collector Training"
U.S. DOT "Drug and Alcohol Awareness Training"
U.S. Coast Guard "Alco Sensor III Operator Training"
U.S. Coast Guard "Alco Sensor IV Operator Training"
United States Merchant Marine Academy "Basic Fire Fighting and Advanced Fire Fighting"
8 1/2-Hour Elementary First Aid Training
ACTIVITIES
Eagle Scout, Boys Scout of America | Member, Congregational Church of Laurel.
AWARDS AND HONORS
Eagle Scout with Silver Palm Distinction | Lieutenant, U.S. Naval Reserve.
TECHNICAL SKILLS
Microsoft Office Suite: Word, PowerPoint, and Excel |Various cargo and stability programs.
---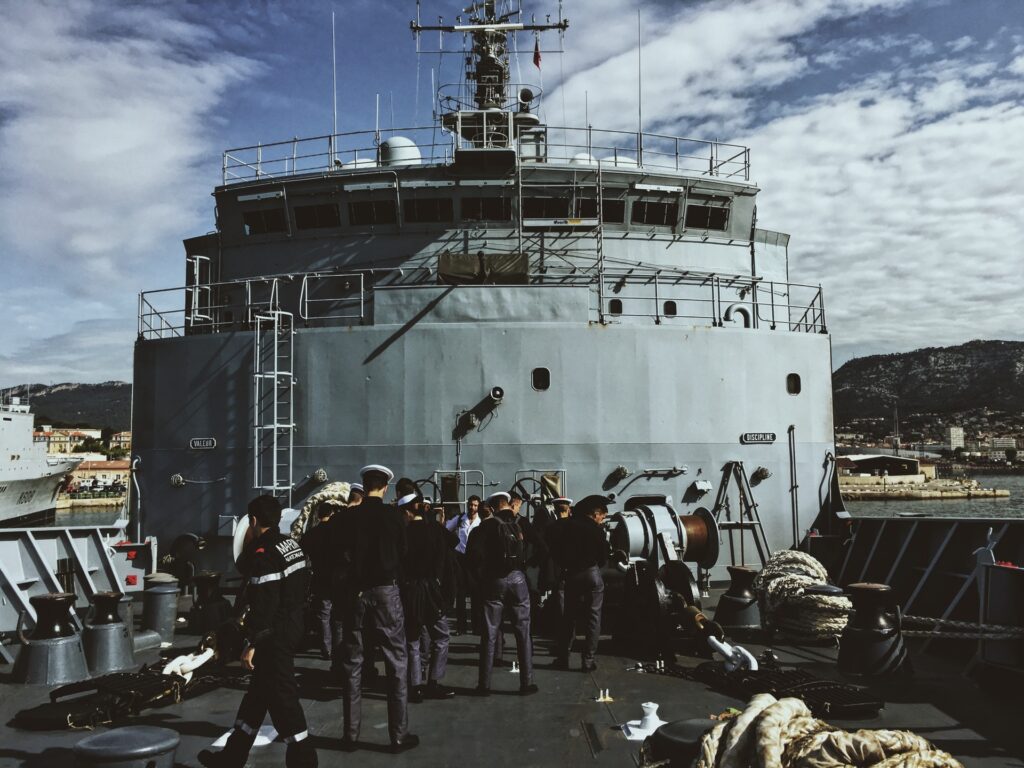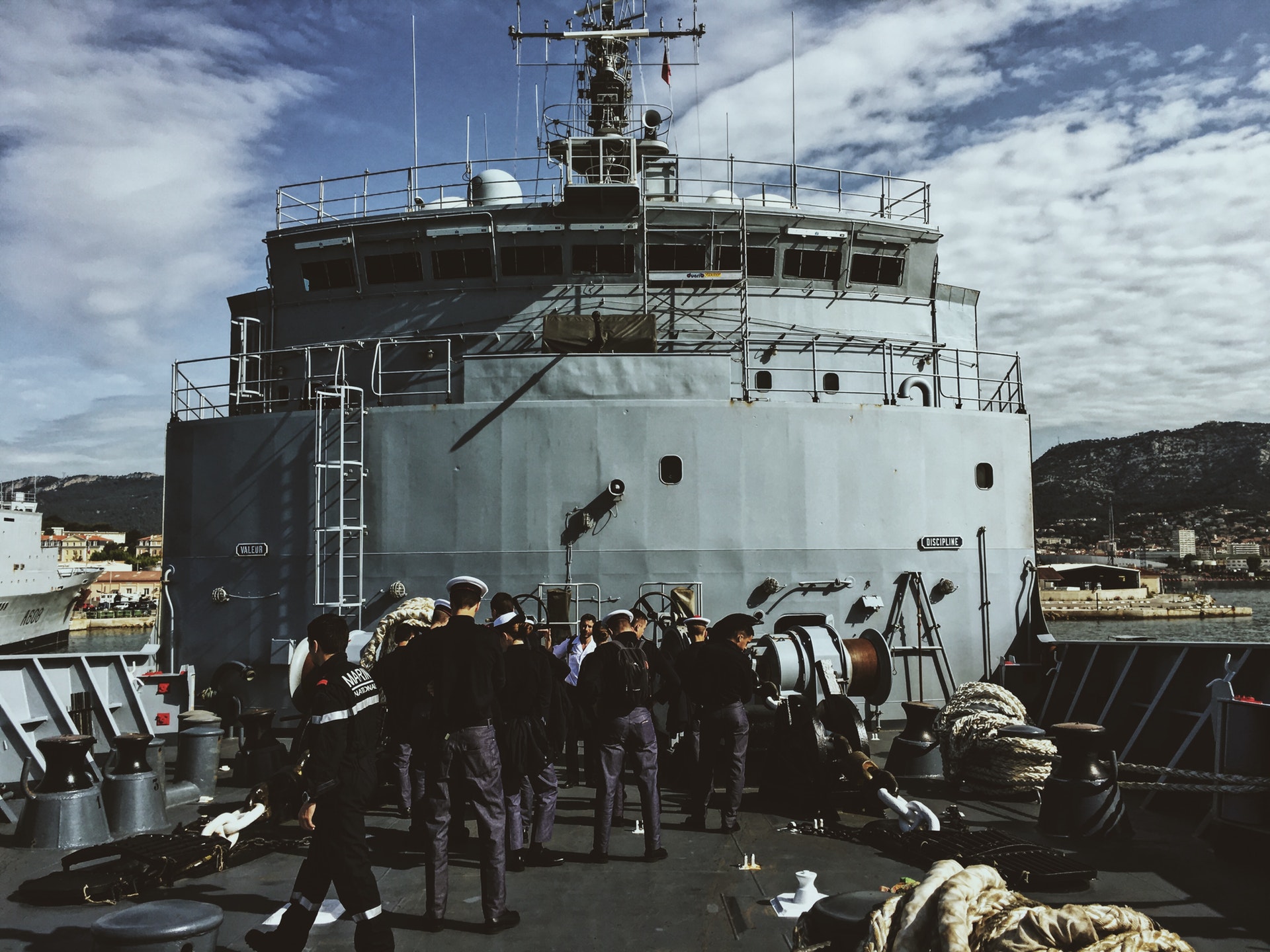 The Guide to Effective Chief Mate Resume Examples
What makes chief mate resume samples effective tools for your job search? Based on the sample above, let's see what it did right.
The summary section grabs the reader's attention.
Take note, your profile statement is what your readers see first, so this section should serve as the chance to showcase your skills and what you can offer. Don't worry if those highlights are mentioned again in the experience section.
It used action words to paint the job seeker as an achiever.
Using strong verbs along with active voice helps your chief mate resume grab your reader's attention. Your word use highlights your contributions from mere job duties. This gives readers a clear grasp of your track record and what you can offer.
It included all related details, such as licenses and training.
A detailed chief mate resume sample gives your reader the impression that you offer an extensive career to the table. Don't forget that this is a leadership position. Employers prefer hiring those with in-depth credentials, as stated in the sample above.
Chief Mate Resume Examples: The Checklist
Let your resume convince the recruiter that you are the best bet for the job. To do that, take note of the list below.
Impress right away by writing a gripping summary statement.
Focus your resume on the relevant jobs and duties only.
List all your relevant licenses, certificates, and training.
Consider using other resume formats to best present your work history.
Always use strong action words to show yourself as an achiever.
These tips will help anyone preparing their navy officer CV. By heeding this list, you position yourself in the best way to get hired.
Are you looking for other samples such as marine officer CV sample or master mariner resume sample? Apart from the best resume writing services, Resume4Dummies provides a wide range of free resume templates and samples, including chief mate resume examples. Also, do you need help with your own resume? Check our resume services now!