Customer service representatives (CSRs) hold one of the most in-demand yet challenging professions. This job does not only entail good communication and persuasion skills but also a great deal of patience. Now, as many industries seek to employ more CSRs, we want to help every job hopeful to nail this post with a targeted application tool. Here's a sample of a customer service representative resume plus some useful tips to ease your job search.
What is a Customer Service Representative?
Customer service representatives play a vital role in any industry as they serve as a liaison between a company and its clients. Without them, it would be difficult for potential and existing customers to get in touch with the organization. CSRs are primarily responsible for addressing customer inquiries and concerns, providing product and service information, and resolving customer problems and complaints. As the frontliners of an organization, CSRs are the ones whom the customers can rely on in case the clients need help with the process, products, and services of their company.
Since CSRs are the main point of contact of every organization to interact with clients, they must possess distinct qualities and characteristics to achieve total customer satisfaction. These include excellent communication and interpersonal skills, professionalism, and patience. Furthermore, they must be knowledgeable of the company's brands, products, and services, as well as the processes and policies they are implementing to guarantee smooth transactions.
What Does a Customer Service Representative Do?
Aside from their primary responsibilities, CSRs also perform a wide array of key tasks in order to provide first-rate service and maintain high customer satisfaction. Here are some of their duties:
Process orders, forms, applications, and requests;
Collect and document customer feedback on the efficiency of the customer service process, as well as on the products and services;
Escalate unresolved issues to the appropriate internal teams;
Determine, assess, and respond to customer needs and concerns;
Build positive, long-term customer relationship;
Handle high volume of incoming phone calls; and
Meet sales targets and call handling quotas
Customer Service Representative Salary
According to the United States Bureau of Labor Statistics (BLS), the median hourly wage in May 2020 for customer service representatives was $17.23 per hour and $35,830 per year. The data also shows that the lowest 10% earned less than $11.59, and the highest 10% earned more than $27.80.
Take note that the median hourly wages for CSRs vary depending on the industry. Wholesale trade was $19.43; insurance carriers and related activities were $18.77; professional, scientific, and technical services were $18.28; business support services were $14.81; and retail trade was $14.20.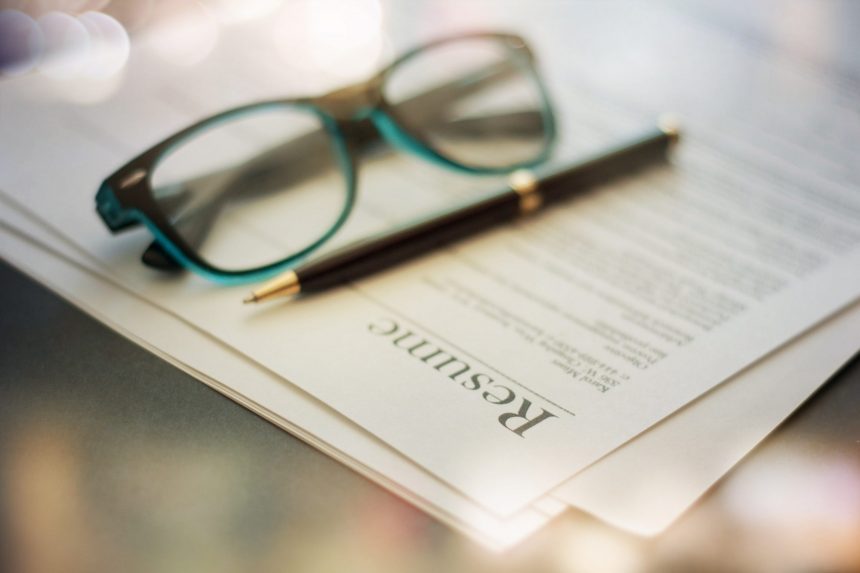 Effective Customer Service Representative Resume Tips
Here are some tips on how to write an interview-generating resume that will surely ace your job search. Read on.
Contact Details
Start off with a compelling header. Often ignored, this section plays a crucial role in swaying a hiring manager to read your resume further. Hence, don't make it bland or you'll regret not making the cut. Instead, put some visual enhancers so your name and personal information will stand out from the rest of the text. You may use different typeface and font size in your header but don't overdo it.
Job Title
Tell your target position straight away! Through a career tag, convey that you intend to pursue a CSR job. As another option, you may specify your field of interest. Either way, it'll be easy for the recruiter to assign you to a job aligned with your skills.
Qualifications Profile
This is a crucial section, no matter what job level you intend to fill. Also known as summary of qualifications or profile summary, this one includes your strongest points as a candidate, giving the recruiter ideas on what you can bring to the table. How should you write this section? In three to five sentences, describe yourself—your traits and value offer. The use of strong adjectives like detail-oriented, self-motivated, and articulate can boost your chances for the job. Just make sure that they truly describe you as a professional.
Core Competencies/Areas of Expertise
Placed under profile summary, your skill set gives hiring managers an overview of your strengths essential in fulfilling your duties as a CSR. Your soft skills such as project coordination, team building, problem solving, and decision making will surely bolster your hiring chances. Other soft skills may include active listening, quick thinking, and empathy. Of course, don't forget to include your technical skills and industry knowledge that could be vital in solving clients' issues at hand. Tip: Write your skills in bold typeface. Likewise, you may use bullet points to highlight them.
Professional Experience
The amount of your work experience—of around three to five years—may be enough to convince the recruiter of your worth. Beyond showing what you have learned and gained from your past roles, it tells the reader of your progress over the years.
How to write this section effectively? List down only the jobs relevant to your target post—in a reversed chronological order. For each job you held, put the name of the company and its location, your job title, inclusive years of employment, and your duties. Also, include here the major feats you accomplished, preferably using italics to emphasize them. Add a section for your "other" work experiences that are not relevant to CSR.
Other Sections
Apart from the key sections mentioned above, other sections to put in your piece include education and professional development or training programs. Additionally, including your awards, professional affiliations, and activities could help you stand out among other candidates.
Customer Service Representative Resume Sample
Find below a sample resume targeted for CSR job, which we handpicked from our archives of outputs for real clients. We just modified some personal details to keep them private. See how we create each section of the resume.
Download this customer service representative resume sample here.
Last Check on Your Customer Service Representative Resume
Before sending out your resume, do a final resume check through this list.
Make sure your resume contains your contact details.
Write a striking summary statement.
List your areas of expertise, skills, or core competencies to further prove why you're fit for the job.
Highlight your work history relevant to your target job.
Mention your achievements to serve as support for your work experiences.
With the effective resume writing tips we've shared, you may now craft your own application document to land your dream job. You may use our free resume builder to get started. However, if you're still not confident, you may seek help from our professional resume writers. Resume4Dummies offers resume writing services to help you ace your job search. Contact us today to learn more.