Are you one of the 5.3 million people interested in golf? Why don't you turn your passion into a career? A good resume will be your key to success. We've provided one of the best golf professional resume examples below to serve as your guide.
Golf: Job Outlook
Professional golf career is one of the most valued sports jobs in the United States. The National Golf Foundation (NGF), a trusted provider of the golf industry's market data, disclosed that there are 33.5M Americans above the age of 6 has played golf (both off- and on-course) in 2018. This number rapidly increases each year. NGF also stated that 35% of the newcomers are women and 26% are non-Caucasian. This data proves the demand for golf in the US.

On the other hand, five of the highest-paid athletes are golfers, as per Forbes. Four of them are from the United States. You may ask, what is a golf pro and how do I become one?
Golf Professional Job Description
A professional golfer performs a variety of tasks other than coaching. Apart from this, here are other golf pro duties:
Assist head pro in hiring and training staff
Provide specific golf guidelines
Ensure adherence to game policies
Direct players' activities
Ascertain essential courses per player
Inspect each task's execution
Manage tournaments from start to end
Spearhead opening and closing operations
Golf pros work with different types of people. They regularly face not only the golf pros but also beginners. In short, this job requires a lot of patience and dedication.

Further, the average golf pro salary is $52,942 per year, according to Glassdoor. If you're sure to apply as a golf professional, here's an effective golf professional resume sample for you. This includes powerful industry keywords you can use for your resume!
Golf Professional Resume Examples
Complete Name
Complete Address
Phone # / Cell Phone #
E-mail Address
Astute, tenacious, and diligent golf professional, with extensive training, comprehensive work experience, and verifiable success in all aspects of golf operations. Equipped with hands-on leadership, business management, and customer service expertise. Talented player and member of the Professional Golfers Association of America; well-versed in coaching and instructing diverse individuals in the all level of the game.
Certified Club Fitter for Ping, Taylor Made, and Titleist; skilled at managing an off-course "Top 100 Golf Shop".
Known as a proven orchestrator and facilitators of various events, such as charity outings and PGA Nationwide qualifiers.
Expert at providing exceptional service to guests and members, resulting in referrals and repeat business.
AREAS OF EXPERTISE
Golf and Club Operations
Tournament Preparations and Execution
Game Intricacies and Instruction
Merchandise Sales and Promotions
Customer Relations and Service
Budget Implementation and Cost Control
Leadership, Training, and Staff Motivation
Communication and Coordination
KEY ACCOMPLISHMENTS
Owned and successfully managed golf shop merchandise with annual revenue of more than $400K in a buyers' club member buying plan.
Played a pivotal role in restructuring member's league play, resulting in significant increase in golfers' participation by 20%.
Achieved operational proficiency and overall productivity through implementation of Sumner Tournament software.
Employed as assistant professional; recognized for outstanding performance and received job promotion as head golf professional in January 2008.
CAREER OVERVIEW
SHOP MANAGEMENT AND GOLF OPERATIONS
Significantly increased Oakridge Club revenue through implementation of astute ways to initiate marketing and sales.
Applied best management practices and golf expertise in support to annual business plan development and implementation.
Leveraged superior management capacities in planning and directing the golf operations within $500K yearly budget.
Demonstrated versatility and multitasking skills in performing diverse tasks, such as overseeing the fleet of 65 golf carts and 20 walking pushcarts and monitoring bag storage for 150 members.
LEADERSHIP AND TEAM COLLABORATIONS
Served as key contributor in the successful organization of the PGA Nationwide Tour along with other 60 tournaments annually.
Provided strong leadership in training and mentoring the currently hired head professional on merchandising procedures.
Integrated the V-1 Video Swing Analysis into member's lesson to further educate them on their golf swing.
CLIENT SERVICE AND SUPPORT
Developed productive relationships with Fox Den C.C members through coordination and execution of clinics.
Delivered excellent customer service and ensured total satisfaction through effectual training and directions to service team with a staff of 6 to 12 members.
Expertly administered the execution of club repair service for the membership.
WORK CHRONOLOGY
PGA ASSISTANT PROFESSIONAL, COMPANY XYZ | SAVANNAH, GA | 2015-PRESENT
SALES TEAM MEMBER/FITTING SPECIALIST, COMPANY LMN | KNOXVILLE, TN | 2012-2015
FITTING SPECIALIST, COMPANY DEF | KNOXVILLE, TN | 2012
FOX DEN COUNTRY CLUB | FARRAGUT, TN | 2008-2011
HEAD GOLF PROFESSIONAL | 2009-2012
ASSISTANT GOLF PROFESSIONAL | 2002-2009
EDUCATION
COURSEWORK IN BUSINESS MANAGEMENT AND ACCOUNTING
ABC University, Knoxville, TN
PROFESSIONAL TRAINING
Professional Golfers' Association of America
Continuing Education Program, 2008-Present
PGA Teaching and Coaching Summit, 2010
Golf Professional Training Program Graduate, Class A Member, 2007
Annual Merchandise Show, Orlando FL
AWARDS
Merchandiser of the Year, Knoxville Chapter | 2008, 2009, and 2010
PROFESSIONAL AFFILIATION
Professional Golfers' Association of America
ACTIVITIES
Hosting the Nationwide Tour at Fox Den C.C. | 2008-2011
Nationwide Tour Event Qualifier | 2008
TECHNICAL SKILLS
Sales and Inventory Controlling (IBS system)
Sumner Tournament Software
Microsoft Office Applications: Word, PowerPoint, and Outlook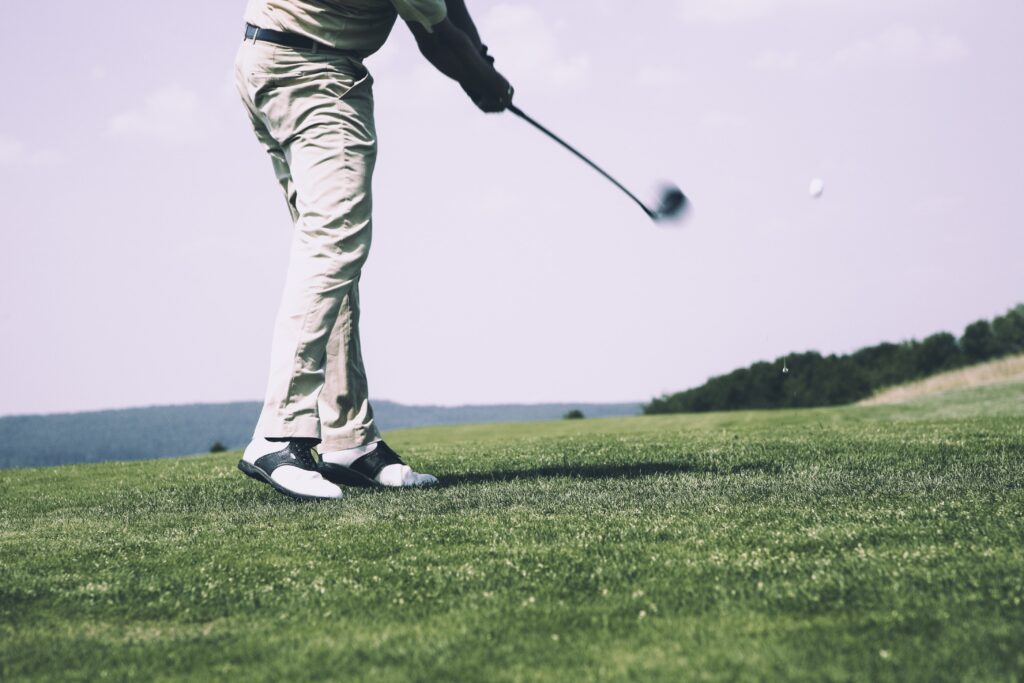 How to Make an Effective Resume
To create a job-winning resume, you must have a background that you can highlight. Your accomplishments play a key role, so make sure to include them. A golf pro job is based on specialization, so you must possess the skills it requires. Read on and heed these tips to ensure success in your job application.
Include effective keywords related to the field.
Emphasize your edge in the profile summary.
Use the right resume format based on your career track.
Let Resume4Dummies help you.
Golf professional resume examples are just simple guides in structuring your resume. If you're unsure of how to begin writing, we can help you. Hire our professional resume writing services and land your dream job in no time. Contact us for more details.