Software engineers or developers are the creators of the virtual world. They combine the theories of computer science and engineering to help them come up with a great masterpiece. As you move to the next level of your career and plan to become a senior software engineer, you need to know different skills you should have. To learn more about this job, read here and prepare yourself to write your impressive senior software engineer resume.
What is a Senior Software Engineer?
Senior software engineers are experienced people who usually take leads in projects related to software development. They are required to work with and supervise a team of software engineers in working for development of websites or other software programs. Plus, a senior software engineer ensures that everything is in working order and that users' demands and expectations are being met.
What Does a Senior Software Engineer Do?
Generally, senior software engineers lead and supervise projects relating to software or system development of the company. They are in charge of assessing the organization's needs, deciding whether there are feasible answers to problems, and developing strategies for the creation of a software solution. Other than that, here is the list of duties of a senior software engineer:
Develop scripts to automate the construction and labeling code, and integrate scripts with SVN.
Screen, hire and train the required project staff or set of software engineers and guide them in the process.
Maintain timeframes of delivering produced programs
Document the developed software or application and test its functionality before handing it over.
Use software, tools, and other resources to generate the necessary codes, and keep all information and codes private.
Keep up with the latest technologies and solutions, as well as validating and debugging software.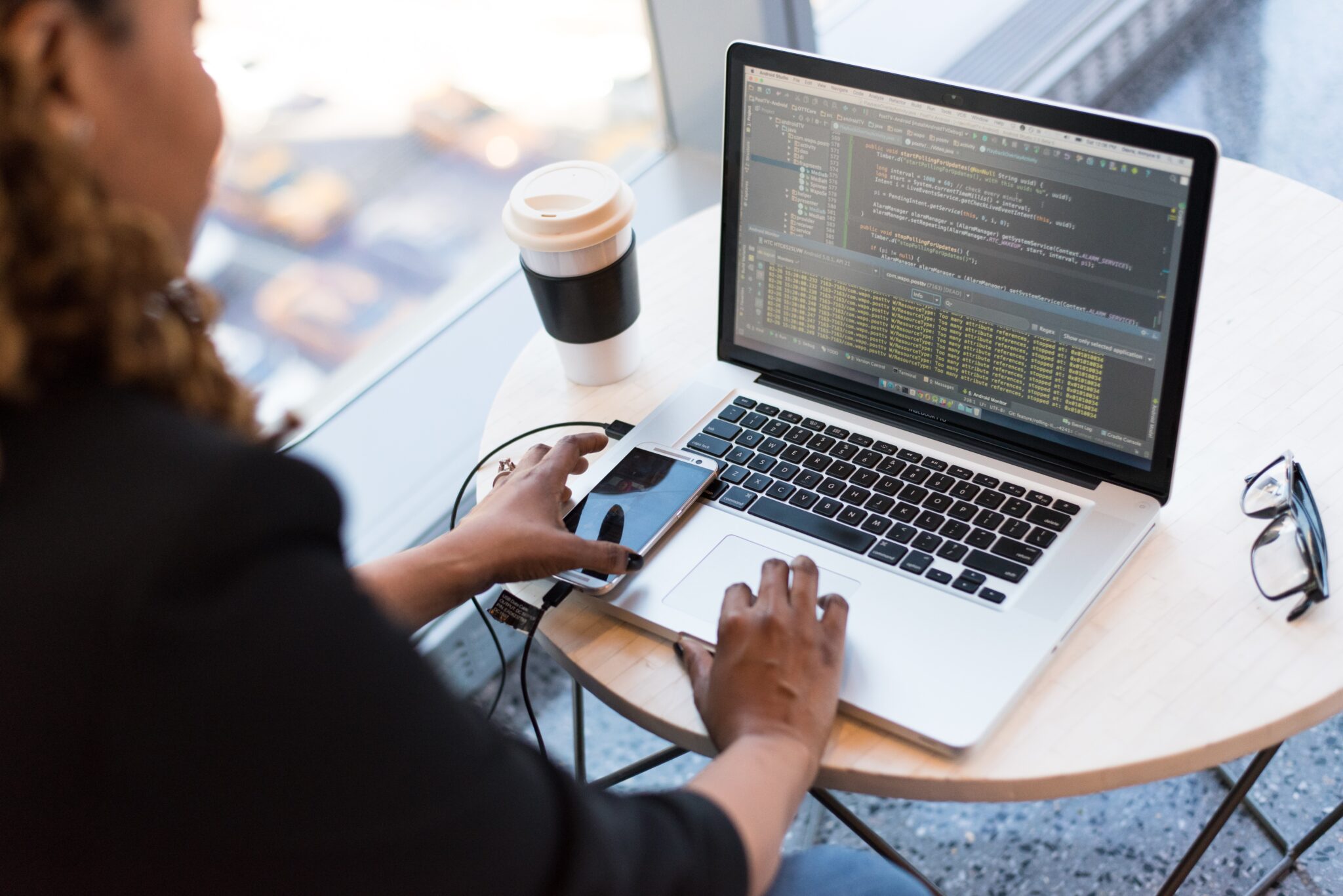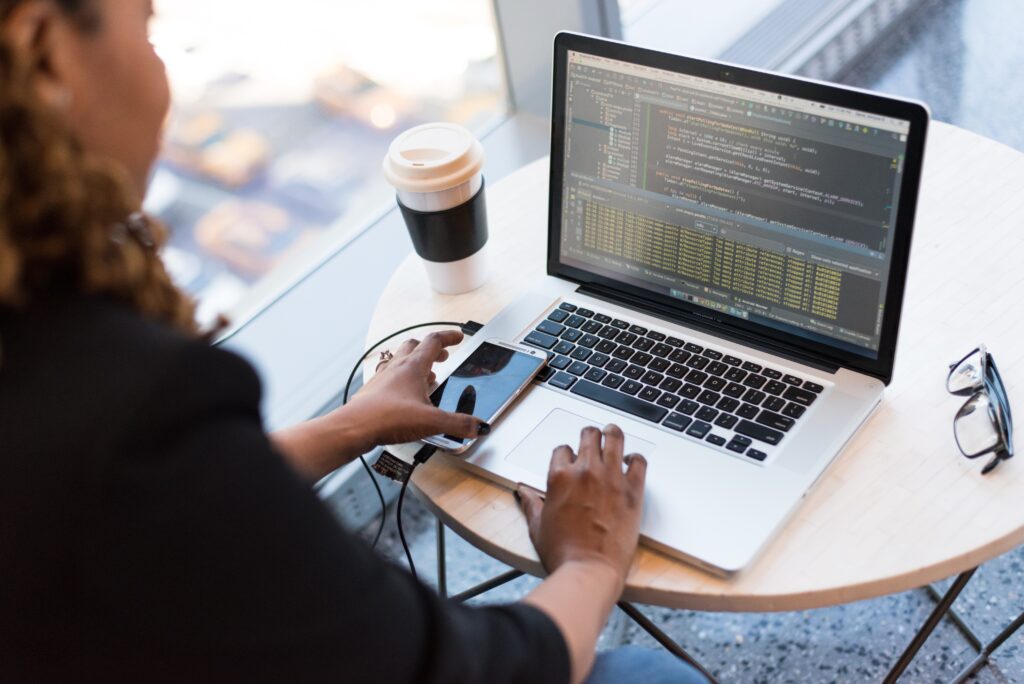 Senior Software Engineer Salary
Senior software engineer jobs are expected to grow at a rate of 21 percent from 2018 to 2028, which is "far faster than average" when compared to other jobs, this is in accordance with the Bureau of Labor Statistics. In the United States, the average salary for a senior software engineer is $128,027 per year, plus a $5,000 cash incentive. Generally speaking, they earn around $10,600 to $10,700 every month.
Effective Senior Software Engineer Resume Tips
To get an interview invite, you'll need a strong résumé. For this reason, you must ensure that your resume can effectively sell yourself. To help you understand the factors you need to have, here are some writing tips for you to have an impressive senior software resume.
Make sure the positions, experience, and honors you list are relevant to the position you're looking for. It includes mastery of different programming languages that is used to design and code.
Aside from experiences, list the right skills you have that will fit the position.
Achievement and awards relevant to the position is another great factor to include.
Senior Software Engineer Resume Sample
For sure, there are job hunters who are as qualified as you. They can meet the job demands and do the duties in the senior software engineer job description just like you. Both of you match the needed skills and requirements. Sadly, this is a sign of a very tight game.
So, how will you sell yourself? How will you show you're the best for the role? Through your resume. This should be compelling. There are resume writing tips to help you stand out from the crowd. Thus, you need to master resume writing. It will take time for you to do it. But worry no more, here's a senior software engineer resume sample to help you build an impressive one.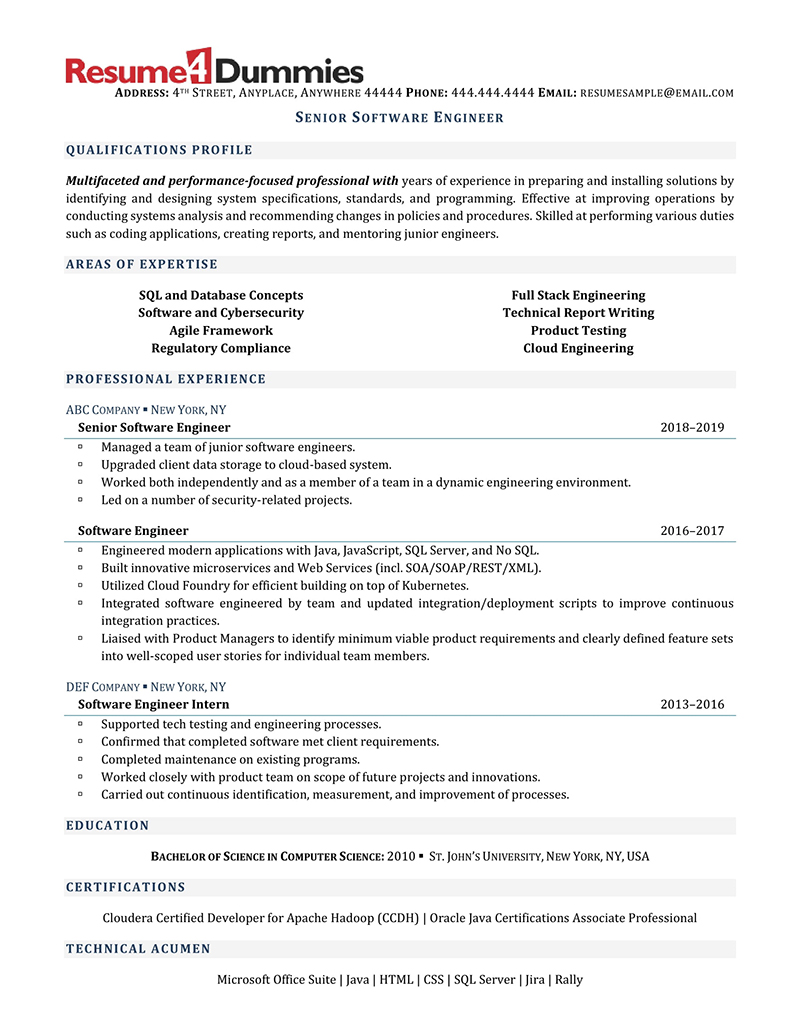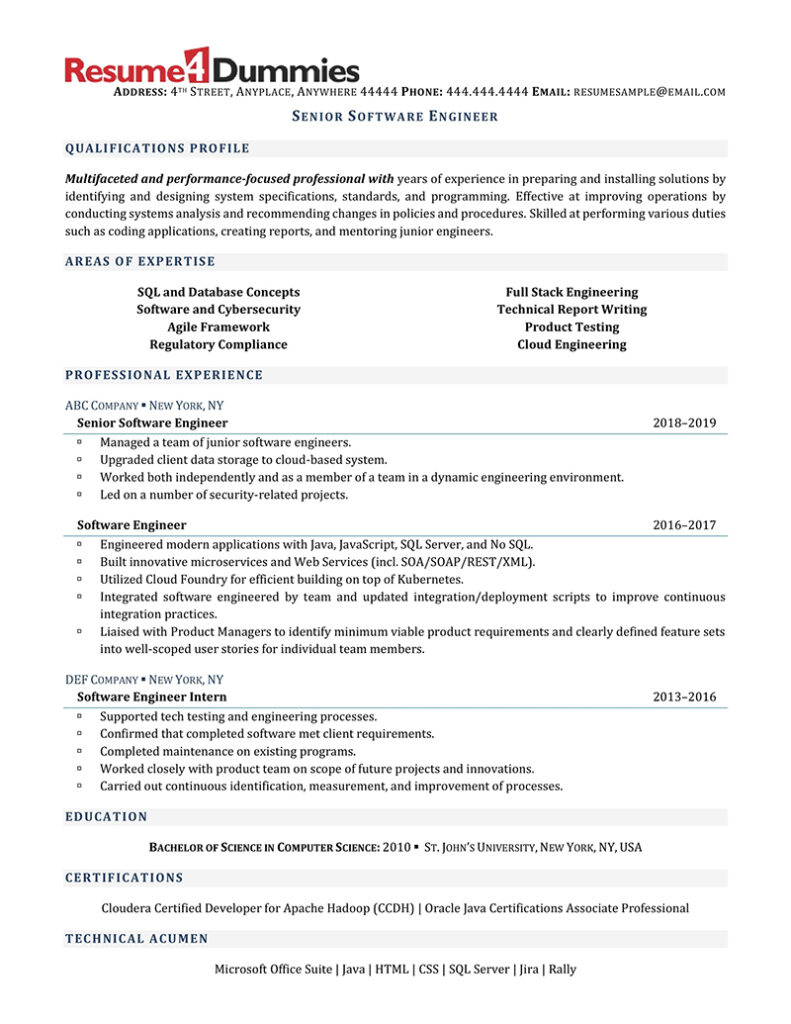 Download this senior software engineer resume sample now.
Last Check on Your Senior Software Engineer
Before sending out your resume, do a final resume check through this list.

Make sure your resume contains your contact details.

Write a striking summary statement.

List your areas of expertise, skills, or core competencies to further prove why you're fit for the job.

Highlight your work history relevant to your target job.

Mention your achievements to serve as support for your work experiences
For sure, there are job hunters who are as qualified as you. But don't feel bad about it, instead, bring out your best quality through your resume. If you're still not confident that you could write an outstanding resume, don't worry. Resume4Dummies got your back. You can use our resume builder to help you with your tool. We also have resume templates to give you more tips and further guide you. For more concern, don't hesitate to reach us out, because our expert is always ready to help you.