In the maritime field, it is vital to possess proper skills and abilities to succeed. Whether you are applying as a ship crew, deck officer, or captain, your resume needs to reflect those skills. This is especially important when applying for the first mate position. To help you with your job search tool, we have prepared some tips and a first mate resume example.
What is a First Mate?
A first mate may be referred to as chief mate and chief officer, and is usually in charge of the ship's cargo and deck crew. As second in command, they assist the captain and report the ship's safety and security. A first mate is a licensed mariner who is in charge of a merchant ship's deck department. The chief mate is typically a watchstander in charge of the ship's cargo and deck crew.
What Does a First Mate Do?
Their duties also include ensuring the crew's welfare and training them in areas such as safety procedures, firefighting, and search and rescue. Lastly, a first mate may also be tasked to oversee the ship's cargo, such as loading, stowage, securing, and unloading. Here are some other duties of first mates.
Collaborating with the captain to issue and enforce orders.
Supervising all cargo loading and unloading.
Training and managing of the deck crew in accordance with protocol.
Concerned about the safety and well-being of everyone on board.
Taking over as captain if necessary.
First Mate Salary
First mates in the US get a median salary of $51,334. That is around $25 per hour. It could vary depending on the company and credentials of the candidate. There has been a record of as high as $79,974 to as low as $26,088.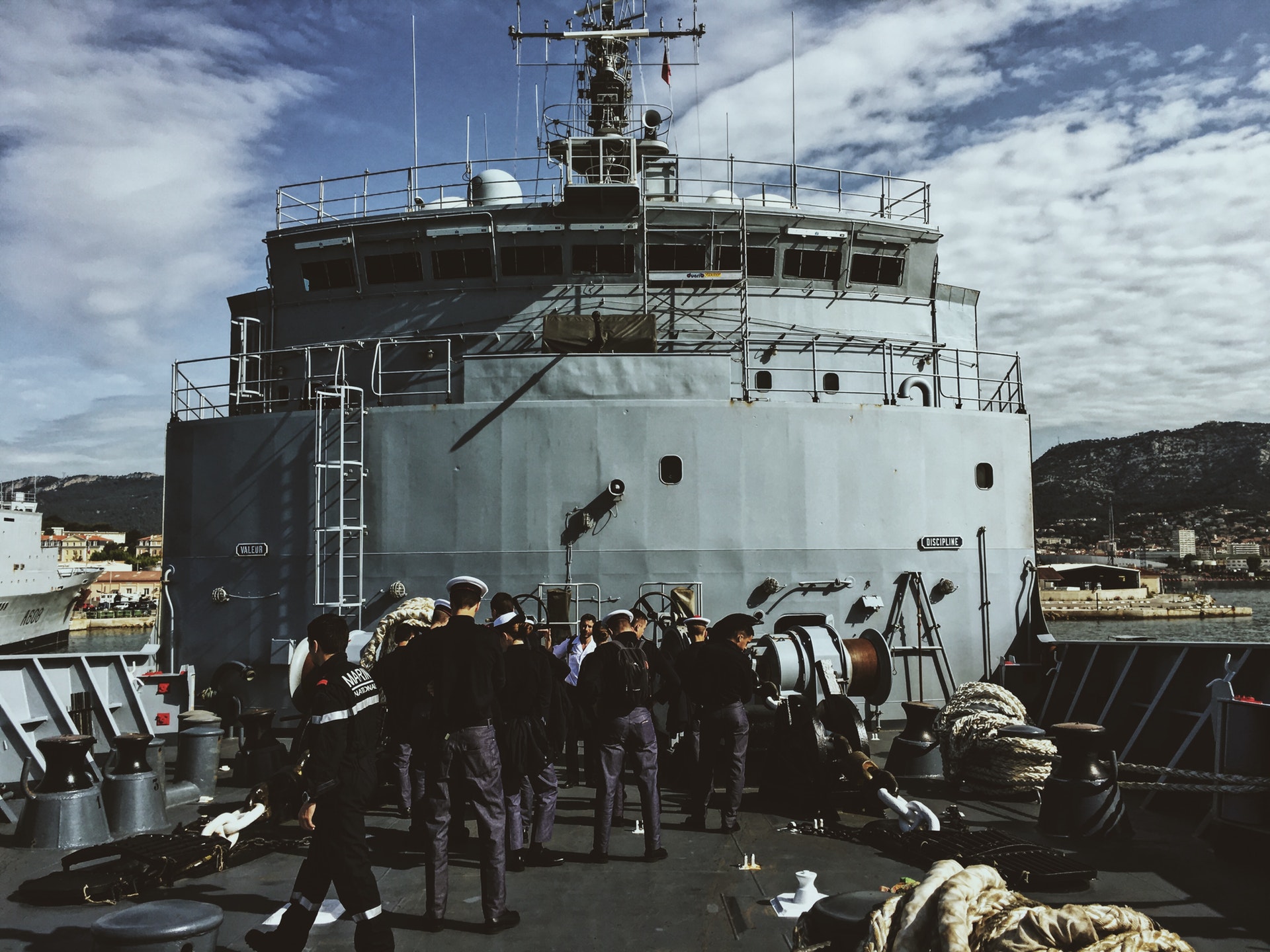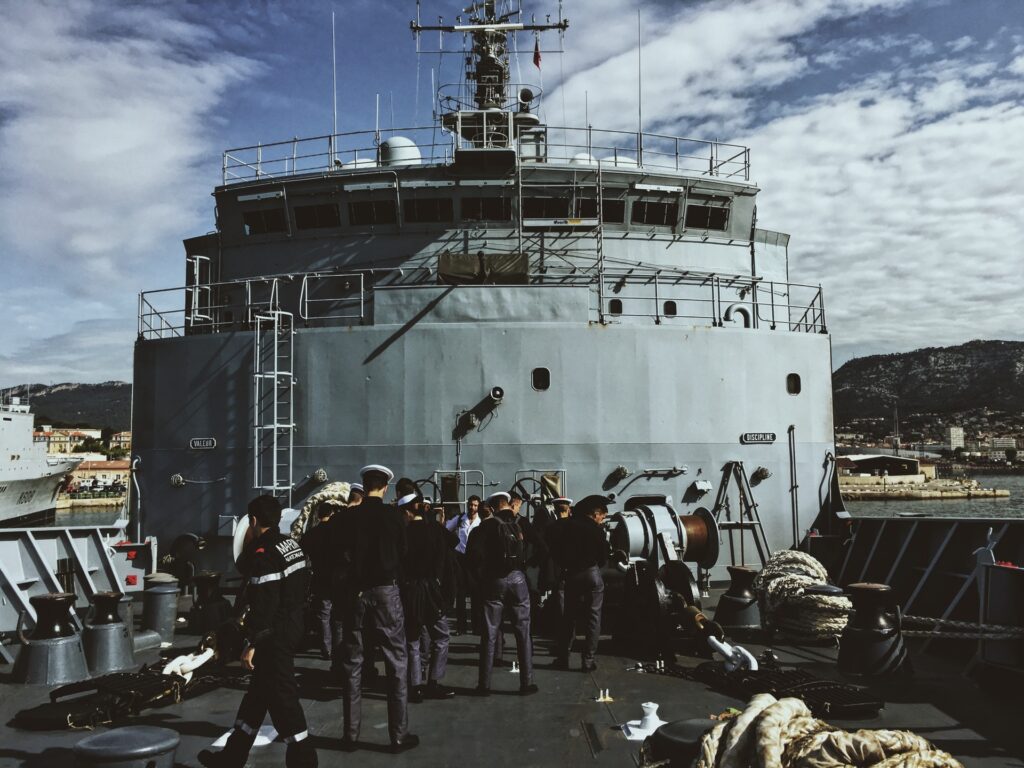 Effective First Mate Resume Tips
Here are some tips in writing an effective job-winning first mate resume.
The summary section grabs the reader's attention.
Take note, your profile statement is what your readers see first, so this section should serve as the chance to showcase your skills and what you can offer. Don't worry if those highlights are mentioned again in the experience section.
It used action words to paint the job seeker as an achiever.
Using strong verbs along with an active voice helps your chief mate's resume grab your reader's attention. Your word use highlights your contributions from mere job duties. This gives readers a clear grasp of your track record and what you can offer.
It included all related details, such as licenses and training.
A detailed first mate resume sample gives your reader the impression that you offer an extensive career to the table. Don't forget that this is a leadership position. Employers prefer hiring those with in-depth credentials.
First Mate Resume Sample
Since a first mate's job duties involve leadership tasks, a first mate resume sample must show those skills right away. Some of them include crew safety, navigation, vessel maintenance, and cargo operations. A good first mate resume example includes those with a summary statement that catches the reader's attention and an experience section that describes the job seeker's expertise in greater detail.
What are the trademarks of good first mate resume examples? Take a look at the first mate resume sample below.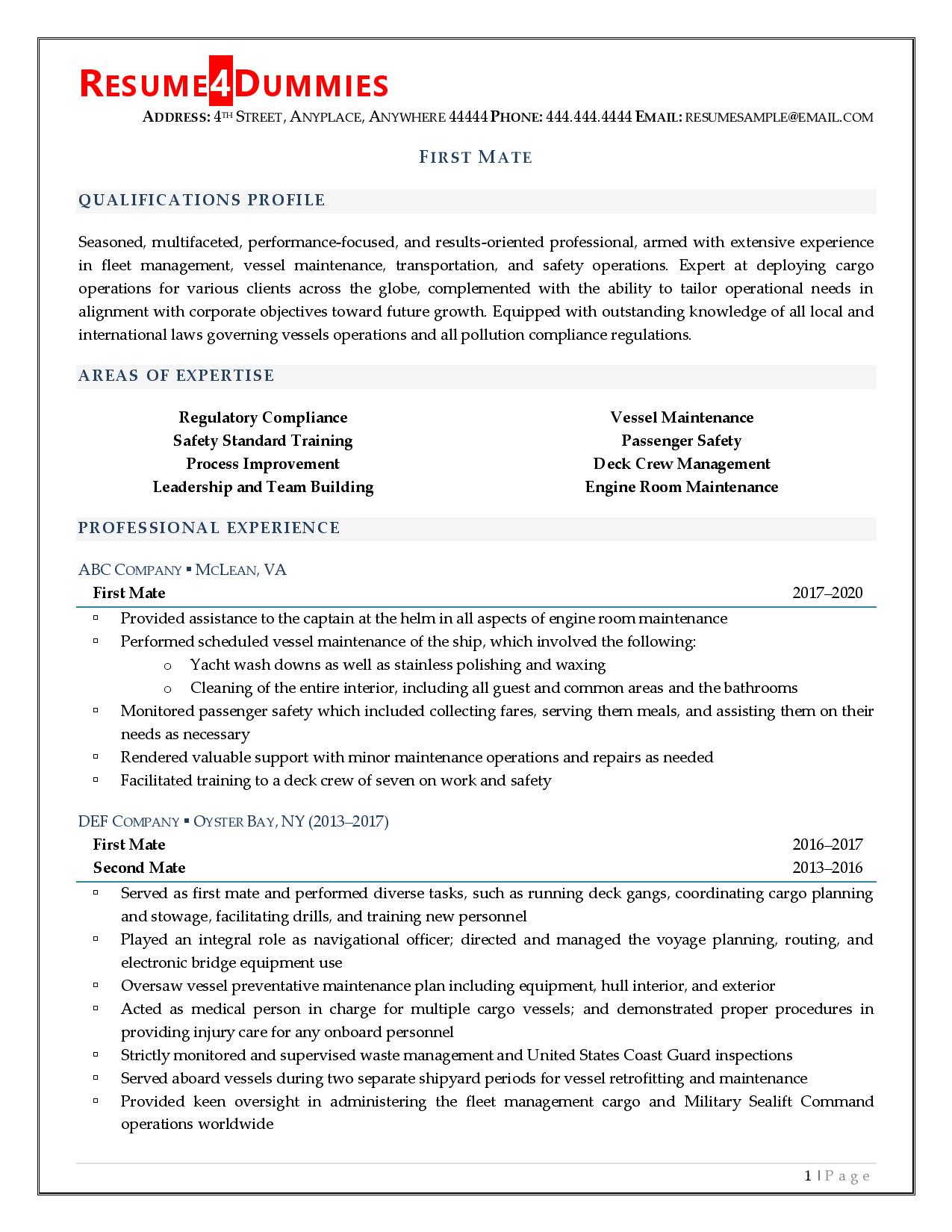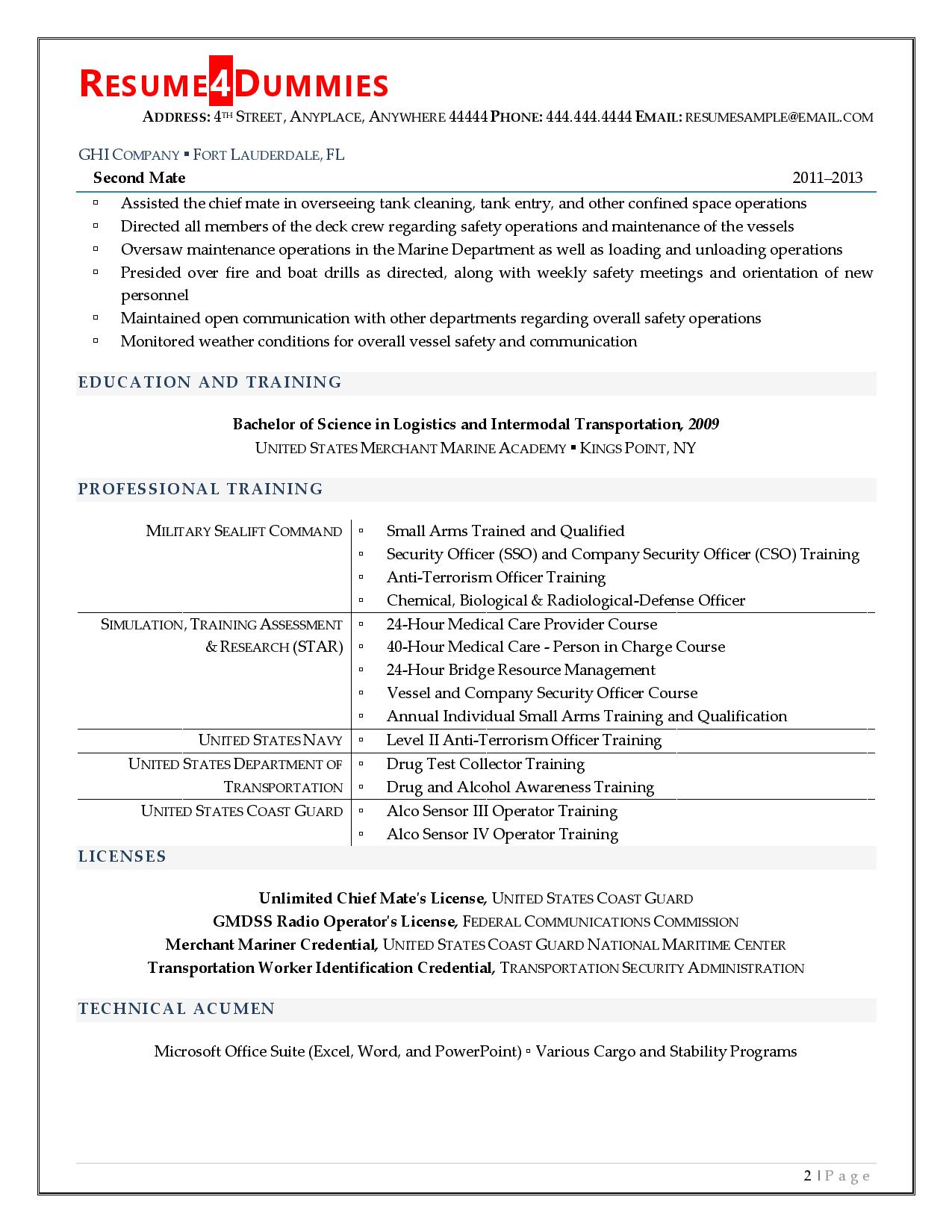 Download this first mate resume sample now!
Last Check on Your First Mate Resume
Before sending out your resume, do a final resume check through this list.
Make sure your resume contains your contact details.
Write a striking summary statement.
List your areas of expertise, skills, or core competencies to further prove why you're fit for the job.
Highlight your work history relevant to your target job.
Mention your achievements to serve as support for your work experiences.
Are you looking for other samples such as the marine officer CV sample or master mariner resume sample? Apart from the best resume writing services, Resume4Dummies provides a wide range of free resume templates and samples, including first mate resume examples. Also, do you need help with your resume? Check our resume services now!