Do you want to innovate housing while fostering a sense of community? Do you want to lead a team? We found the perfect career for you. Know more about this senior role through this vice president of real estate resume example.
What is a Vice President of Real Estate?
Vice presidents of real estate manage estate-related tasks such as assets and acquisition of properties. They are expected to be keen on details because they'll be in charge to check details and processes and make sure there'll be no problem when it comes to audits and other transactions.
What Does a Vice President of Real Estate Do?
This person leads a team that holds all aspects of real estate development. This post works closely with the president and other key leaders to carry out the duties. Another task is looking for cheap yet quality housing areas through public and private sources. This person will then lead the team to do zoning analysis, financial feasibility, and grant writing to close the deal. Then, manage the construction of the land. Thus, this role needs someone with strong planning skills. Finally, one must also possess great communication skills. This is helpful in building partnerships among investors and future clients.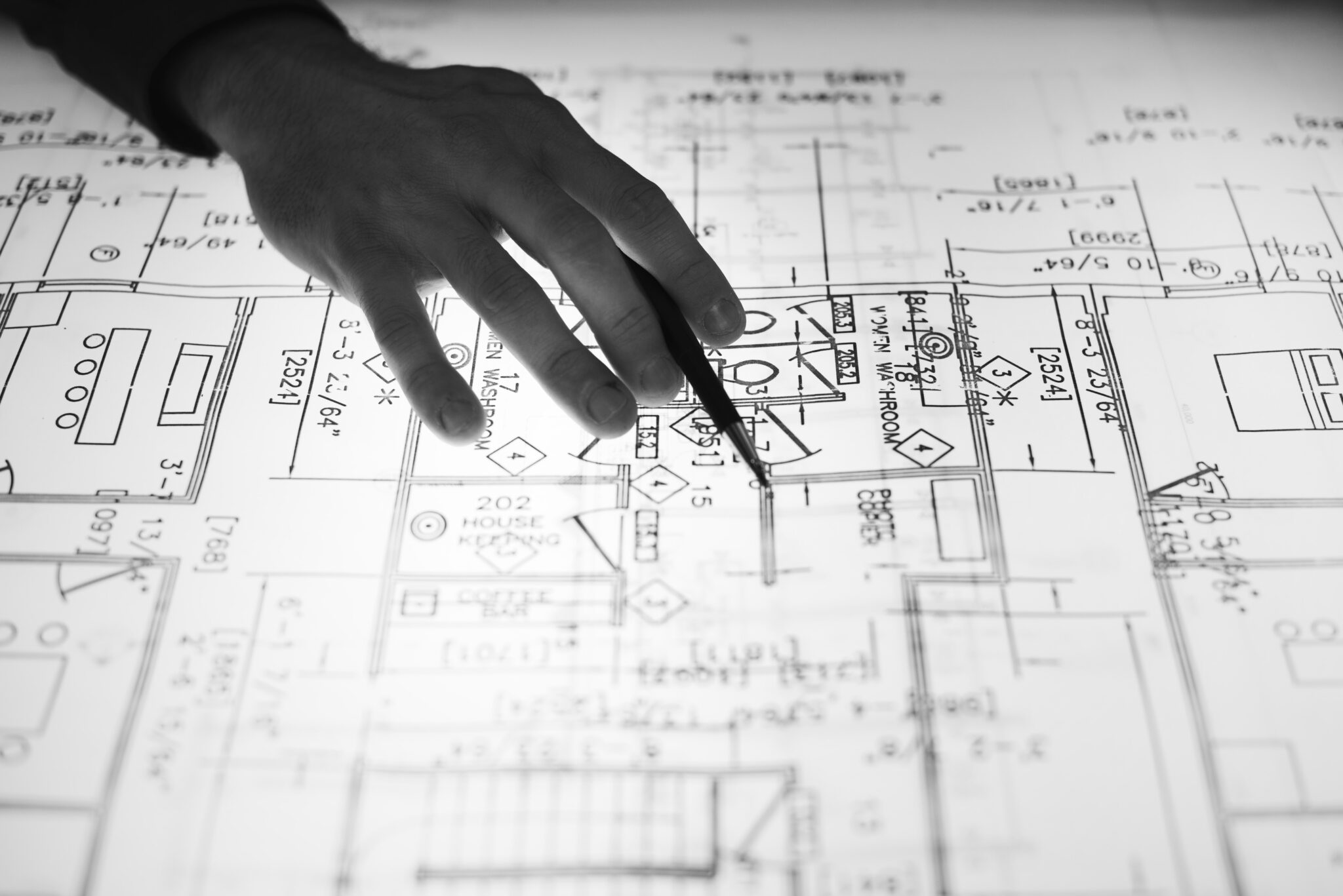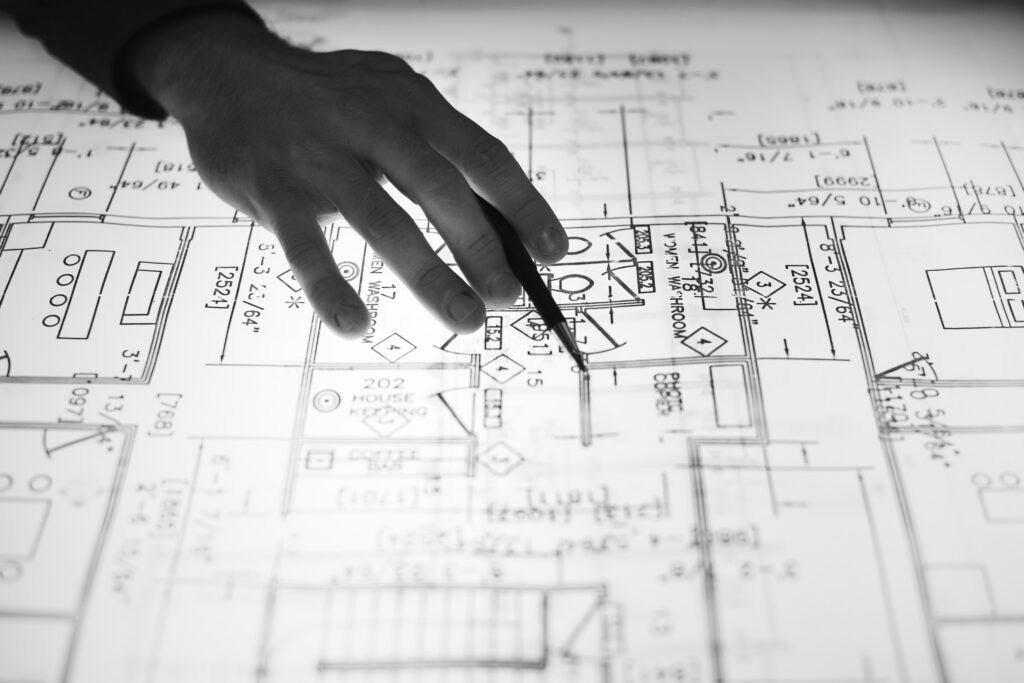 Vice President of Real Estate Salary
As recorded by Payscale.com last January 2021, the median salary of a vice president of real estate is $154,378. In some cases, you may get a salary ranging from $123,000 to $237,000. The more experienced you are, the better your chance of getting higher pay. Thus, make sure to highlight your work experience and skills on your resume. Doing so can help you negotiate with your hiring managers.
Vice President of Real Estate Resume Tips
Do you want to land this senior post? Then apply these tips to your VP real estate resume.
Include your extensive work history in your resume. Usually, this post requires more than ten years of experience.
Consider taking an advanced degree and training to qualify for this level.
You must highlight your leadership skills.
Vice President of Real Estate Resume Sample
To make sure that you get an interview invite for this position, you need a job-winning resume that highlights why you're the best fit for the post. Want to know how? Check out this vice president of real estate resume sample.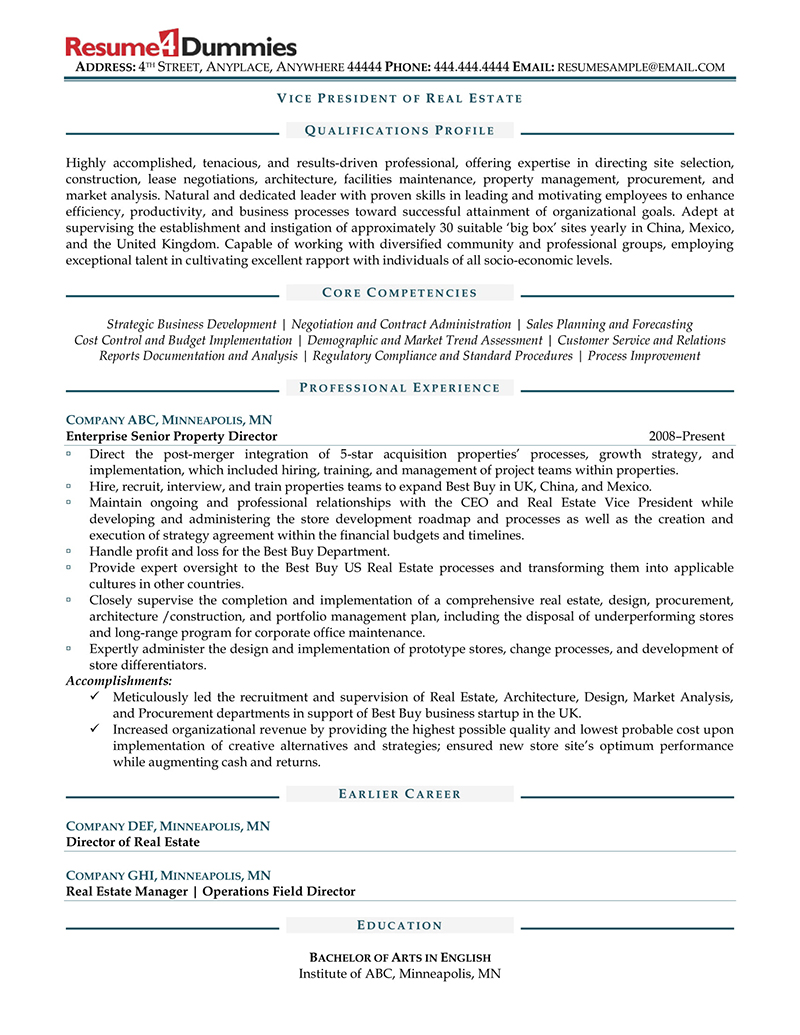 Download this vice president of real estate resume sample now.
Last Check on Your Vice President of Real Estate Resume
Before sending out your resume, do a final resume check through this list.
Make sure your resume contains your contact details.
Write a striking summary statement.
List your areas of expertise, skills, or core competencies to further prove why you're fit for the job.
Highlight your work history relevant to your target job.
Mention your achievements to serve as support for your work experiences.
Support communities by leading teams that build affordable housing. Use this chance to hone your skills and advance your career. Want to find other blogs related to vice president of real estate resume examples? Resume4Dummies has a variety of blogs and free resume templates. Explore our site and see our best resume writing service deals!
---