Social media posts, blogs, websites—these are just some platforms content managers oversee. From small firms to big ones, companies look for the best content manager. As someone who aims to be one, you must give your best on your job hunt. One way is to create a very powerful resume. Indeed, this is possible, especially when you look for content manager resume examples.
Content Manager Resume Examples: How to Know a Good One
Not everything you see online is good; especially when you look for content manager resume examples. Yes, there are a bunch out there but not all are optimized. Not everything will even pass the first stage of application. So, how would you know if the resume sample is a good one?
Provide a clear and catchy profile summary.
Use relevant keywords all over the resume.
List technical proficiency.
Show past studies and certifications.
Specify areas of expertise (highlight your leadership experience).
Write career highlights using strong action words.
Present relevant activities.
Want to know the best part? This list covers an ATS-compatible resume. In short, this will pass the Applicant Tracking System.
For this purpose, we will give you one of the best content manager resume examples we have. Check this out:
Content Manager Resume Sample
---
Complete Name
Complete Address
Phone # / Cell Phone #
E-mail Address
CONTENT MANAGER
Versatile and well accomplished professional, offering commendable track record in technical industry within worldwide and small business sectors. Exemplify extensive knowledge in increasing operational efficiencies and enhancing customer satisfaction, coupled with comprehensive background in implementing web content initiatives for successful business operations as well as empowering end-users. Articulate and personable communicator, with well-defined writing skills and powerful communication, problem solving and negotiation aptitude.Demonstrate constant record of delivering extraordinary results through technical involvement and engagement as website editor, content management system specialist and knowledge base administrator.
AREAS OF EXPERTISE
Content Management
Technical Acumen
Electronic Services
Customer and Personal Service
Knowledge Base Management
Conflict Resolution
Business Administration and Operations
Leadership and Team Building
PROFESSIONAL EXPERIENCE
Self-employed, Tewksbury, MA
FREELANCE CONTENT WRITER/EDITOR | 2017-2018
Administered web design, development and content services for small business clients. Oversaw client projects from conception to completion, ensuring client satisfaction and meeting deadlines on time. Evaluated services to improve online search ranking and marketability.
Highlight:
Established a reputation for customer service excellence by completing projects with utmost creativity to provide clients with fresh, timely and strategic materials and content services.
Abc Company, Waltham, MA
CONTENT MANAGER, E-SERVICES | 2015-2017
Spearheaded a staff of seven technical writers, editing and proofreading contents on FAQs and blogs. Coordinated with other departments, including primarily service, usability, training and marketing department. Accurately interpreted data of the Content Management System, particularly the Knowledge Base. Refined database information to produce better search results.
Highlights:
Utilized the editing guidelines for Search Engine Optimization/Marketing using the RightNow CRM solution, which increased search results of FAQs by 200%. Collaborated with engineering teams to configure resources/update taxonomies, ensuring documents were incorporated by all major search engines.
Boosted customer support self-service adoption to 56% by assessing and customizing the Enterprise Content Management system.
Successfully increased readership by 6o% by launching SEO techniques and metrics comparison using Google Analytics for the Support Blog.
Efficiently trained support representatives on enterprise search techniques, boosting customer satisfaction rates.
Cde Incorporated, Chelmsford, MA
KNOWLEDGE BASE ADMINISTRATOR/SENIOR CONTENT DEVELOPER, E-SERVICES | 2012-2014
Answered and settled Y2K line, call center associate, team leader and the knowledge base. Rendered support to co-workers by providing solutions and assigning calls. Streamlined web projects, web design and knowledge base content for global audience.
Highlights:
Increased search results by 10% by researching and communicating coding standards for usability, search optimization and site accessibility for the Knowledge Management system and Autonomy Search system.
Expertly installed the knowledge base production, test and backup systems on a Windows platform. Devised installation

guide

documenting procedures and provided daily maintenance on all three systems.
Edited and distributed over 5000 Knowledge Base articles and customer alert bulletins.

Singlehandedly

created and edited over 100 web pages using HTML coding.
WEB/KNOWLEDGE BASE ADMINISTRATOR | 2010-2012
Authored more than 400 knowledge base articles. Accurately designed user manuals and conducted technical training to 80 staff members in the utilization and operation of Knowledge Management software and Intranet. Operated database back-up on a weekly basis and led database maintenance as required. Provided maintenance and coordination of product documentation for Daylight Saving Time. Pioneered guidelines, timelines and project summaries, ensuring successful information delivery.
Highlights:
Instituted natural language, keyword and regulated terminology for Autonomy search platforms, incorporating a worldwide market for the knowledge repository.
Highly noted as

leading subject matter expert

on a variety of proprietary systems operating on UNIX, VMS, Sybase and SQL platforms.
TECHNICAL SUPPORT ADVISOR (TIER 3), GLOBAL SUPPORT | 2008-2010
Functioned as effective team leader and liaison between Technical Support Group and management. Took integral part in the reorganization of the Australian support center including training of 80 individuals on Kronos products and call tracking system.
Highlight:
Handpicked

to go to Australia to assist in the reorganization of support center and training on the call center system called Clarify.
Attained closure rate of less than 85% by supervising technical support engineers in individual caseloads monitoring and case closure assistance.
EARLIER CAREER
TECHNICAL SUPPORT ENGINEER, GLOBAL SUPPORT, Cde Incorporated, Chelmsford, MA | 2008-2010
DIENER/HISTOLOGY LABORATORY TECHNICIAN, Efg Medical Center, Burlington, MA | 2001-2005
EDUCATION/ CREDENTIALS
Coursework: Introduction to Java | Intro to C++ | JavaScript Programming for the Web | Introduction to Ajax Programming | Grant Writing
HIJ College, Salem, MA: 2014, 2018
Professional Technical Writing Certificate
KLM University, Athens, OH (Taken Online): 2013
Certificate in Citrix Metaframe/Winframe Administrator
HTML 1, 2 and 3 Certifications
New Horizons Computer Education Center, Waltham, MA: 2012
Certificate in Paralegal Studies
Emergency Medical Technician (EMT) Certification
NOP University, Burlington, MA: 2007
Online Classes Completion
Coursework: Constructing SQL Queries | Oracle Introduction: SQL and SQL* Plus | Introduction to Internetworking | IT Project+ | Web Development Fundamentals | IIS 6.0 Fundamentals | Administrating IIS 6.0 Sites and Services | Web Service Technologies | DHTML and Cascading Style Sheets | Fault Tolerance and Troubleshooting Networks | Remote Access and Network Security | JavaScript: Scripting | Web-Based Interface Design | Intro to Crystal Reports
TECHNICAL PROFICIENCY
Operating Systems (Windows, MS-DOS, VAX/VMS and UNIX)
Microsoft Office Applications | HTML | Visual Source Safe | CSS | Agile | Software as a Service (SaaS) | UDP TCP/IP Protocols | Sybase | XMLSpy | Clarify Call Tracking Software | Microsoft Visio | Dreamweaver
Web-based Email Marketing Tools
Enterprise Content Management and Knowledge Management (ECM/CRM/KM) Software
Autonomy | Hummingbird SearchServer | RightNow Service
ACTIVITIES
Volunteer Instructor, Eastern Medical Educators (EMS) Academy
Founding Member, Toastmasters Chapter
First Aid and CPR Lecturer, Safety Committee
Content Manager Resume: Why Should it be Powerful
Wait, why should you write an effective content manager resume?
A BLS report reveals the median annual salary of content managers. In fact, they earn over $106,000, with top earners exceeding $200,000 per year.
With this, the competition gets tougher. Many are aiming for this job, that's why your resume should be a powerful one. And before you create one, assess yourself: do you really qualify for the job post?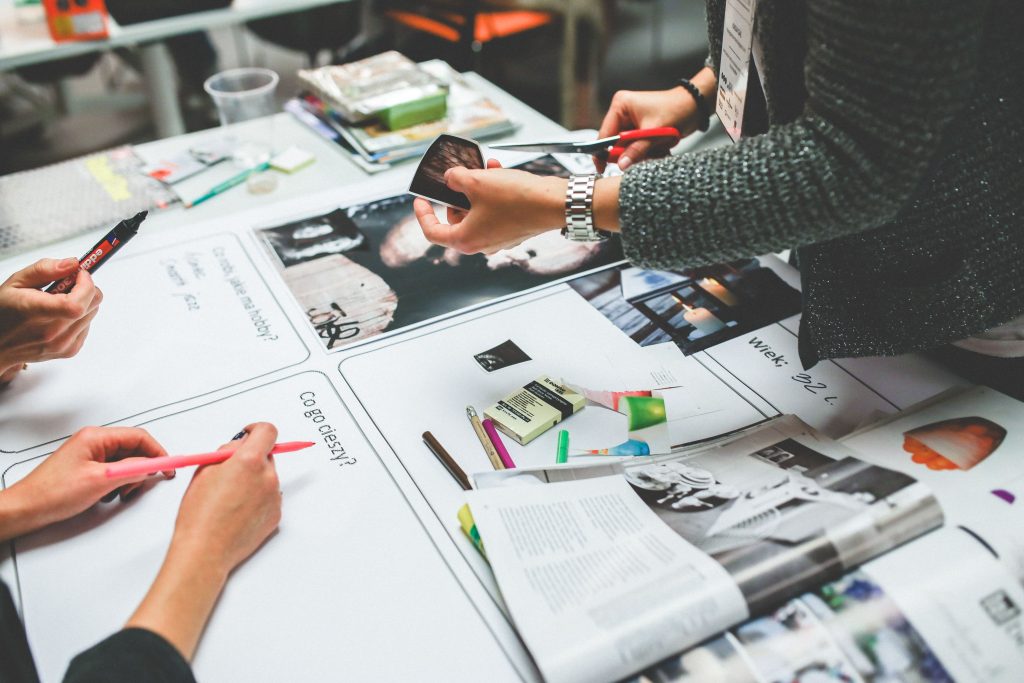 Evaluate yourself and see if the content manager job description fits you. Also, check if you're equipped to do the core tasks of content managers:
Write and edit various forms of content
Track the content performance (are they effective?)
Lead and guide the content writing team
Assist in creating marketing materials of the company
Are you the Next Content Manager of Your Dream Company?
Finally, know that you are the next company manager of your target firm. Review the content manager resume examples above and you'll surely ace it. Besides, you can use our resume builder to ease your writing. We also provide the best resume templates for you.
Need help in crafting your content manager cover letter and resume? Call us now and talk to our professional resume writers. Check out our best resume writing services, too!