Machines are composed of intricate gears moving alongside each other. Hence, losing a part of it will hamper its movement or could leave it motionless. Similar to these machines, projects also involve teams that work in sync to achieve the goals within the set timeframe. To ensure that these teams run like a well-oiled machine, project coordinators are necessary. Do you know what their roles are, and how to make sure their skills are front and center in a resume? Read on and know how to write a good project coordinator resume example.
What is a Project Coordinator?
Project coordinators are vital in the success of any plan since they take charge of the everyday administrative duties of a certain project. They work closely with project managers, team members, and clients to secure the smooth coordination of resources, equipment, and manpower. Also, they ensure that the project teams complete their tasks within the time and budget constraints. All in all, they manage the specifics of project plans to allow project managers to focus on bigger tasks such as project planning and execution.
What Does a Project Coordinator Do?
A project coordinator's job requires a great deal of dedication and passion. Since they are involved in the minutiae of the plan's execution, there might be times that they need to work beyond the required hours to complete the assigned tasks on time. That said; the skills garnered through years of experience in this line of work are worth every effort. Here are the top skills you need to master to become the best fit for this job.
Multitasking
To become an effective coordinator, you must be able to meet the countless demands of your work. This skill will help you handle multiple tasks at once without compromising the quality. Master this skill and you'll be able to perform your job well, even under high pressure.
Problem-solving
Project execution is not as easy as it seems. You might face issues beyond your control that could affect the overall flow of activities. But instead of letting these unforeseen events make you lose focus, you must be able to develop ways to overcome these challenges.
Communication Skills
This job entails dealing with the project's key players, from the working staff to the clients. At times, you need to attend meetings to inform the teams of the project's status. Hence, you must be able to deliver reports with clarity to avoid any mishaps.
Project Coordinator Salary
The US Bureau of Labor Statistics (BLS) counts project coordinators as part of 'business operations specialists' job posts. In May 2014, about 934,400 workers under this category were added to the workforce. They had a median annual wage of $67,280, higher than the $35,540 median wage for all workers.
Effective Project Coordinator Resume Tips
Highlight your experiences.
Nothing's more persuasive than an exemplary career background. Mention all your relevant skills and feats. Also, include numbers that can show your specific contributions to the success of the project.
Flaunt your skills.
Aside from your work background, hiring managers also want to see more of your job skills to assess whether you're the best job candidate for the post. To do this, include transferable skills, such as the traits mentioned earlier, to boost your hiring chances.
Optimize your profile.
Don't forget to update your resume before you hit the submit button. Check the released job description of your target job and look for resume keywords that you can include in your document. This tip will also help you beat the applicant tracking system and move a step closer to your goal.
Project Coordinator Resume Sample
Resume writing is quite a tricky task to do especially for fresh graduates and career shifters. Luckily, there's a project coordinator resume example to guide you. Check the sample resume below to give you an idea of how to effectively plot your qualifications on your tool.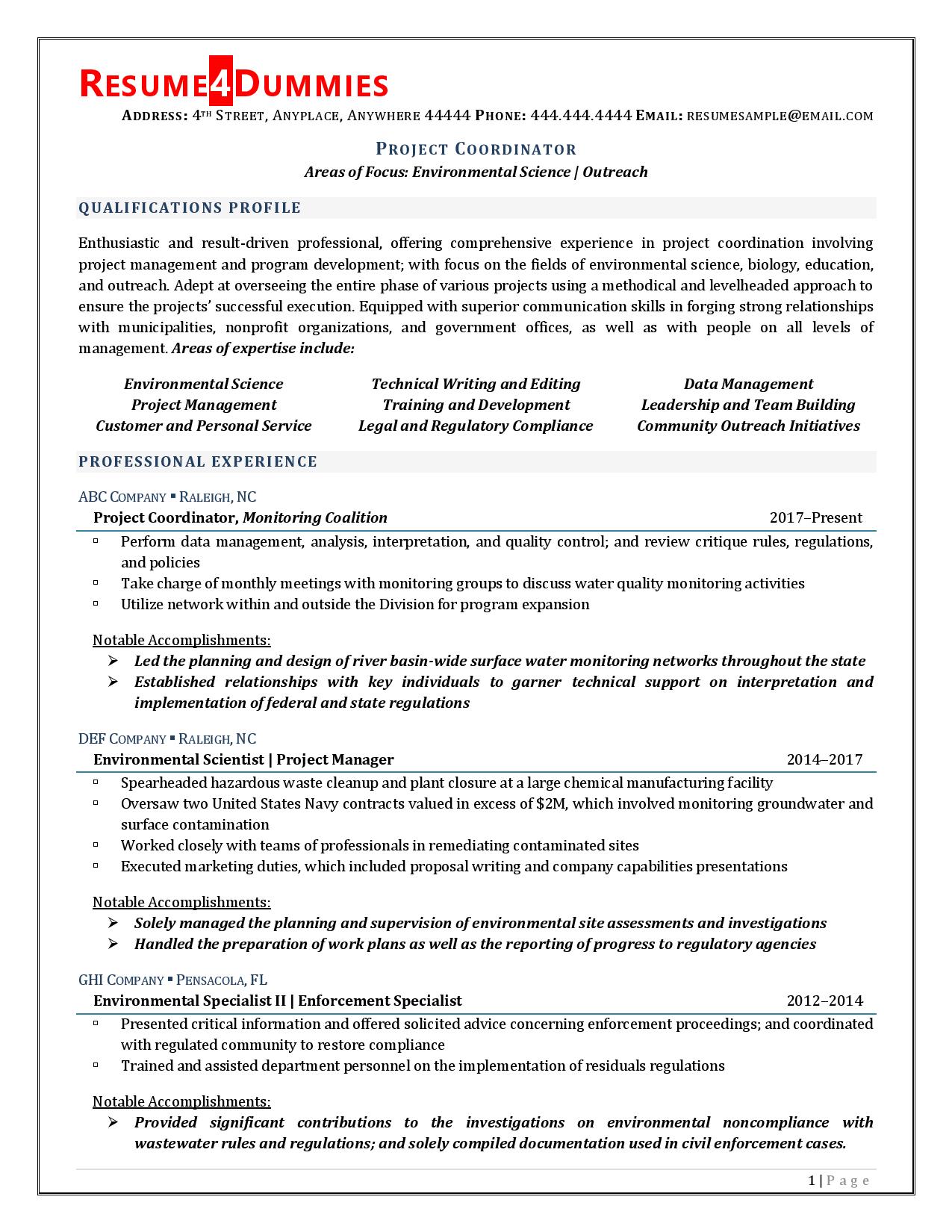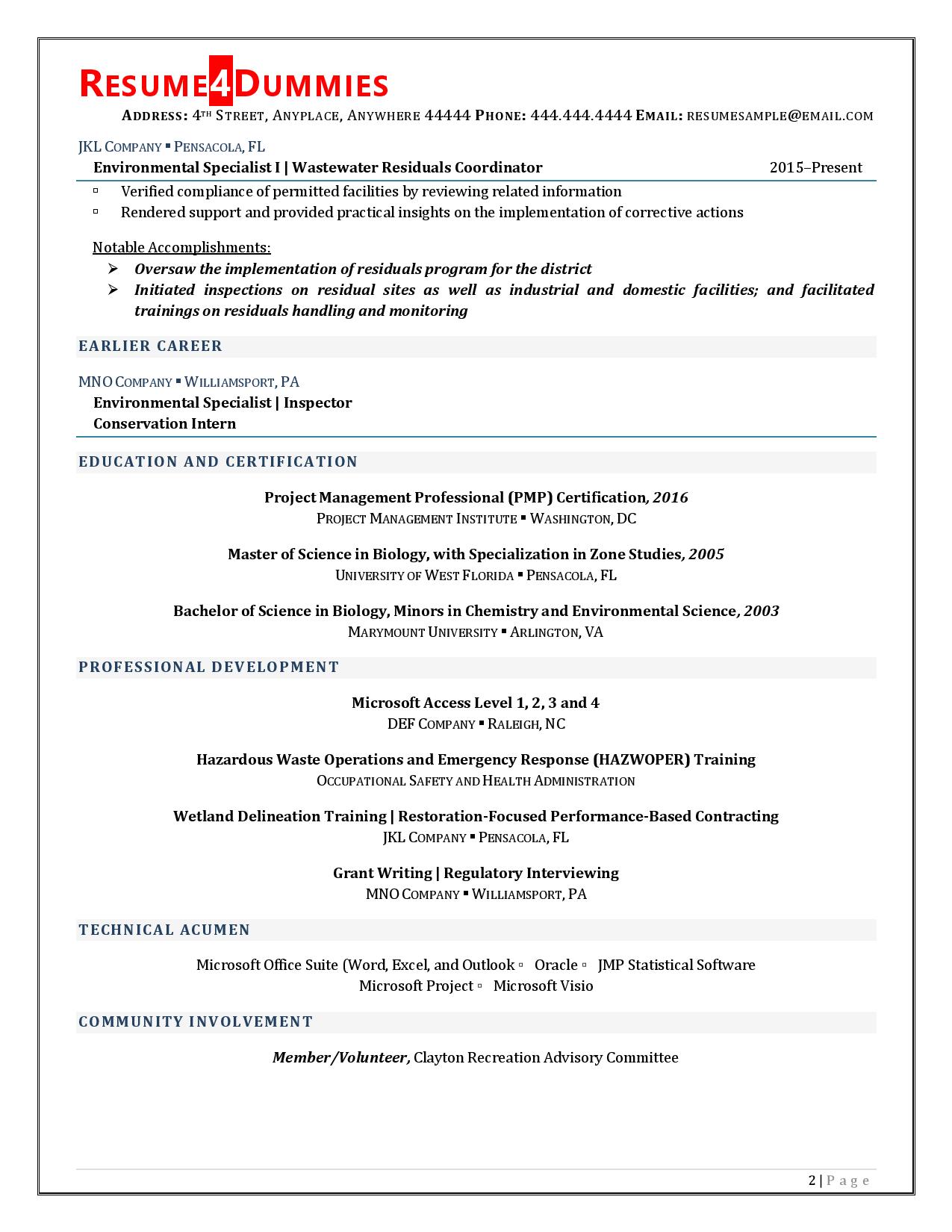 Download this project coordinator resume example now!
Last Check on Your Project Coordinator Resume
Before sending out your resume, do a final resume check through this list.
Make sure your resume contains your contact details.
Write a striking summary statement.
List your areas of expertise, skills, or core competencies to further prove why you're fit for the job.
Highlight your work history relevant to your target job.
Mention your achievements to serve as support for your work experiences.
Are you ready to test your skills and work as a project coordinator? Dive in and write your job search tool. Do you need further help with your resume? Don't worry; we have a resume builder that you can try for free! You can also opt to have a professionally written resume with the help of our career experts. Contact us to know more!